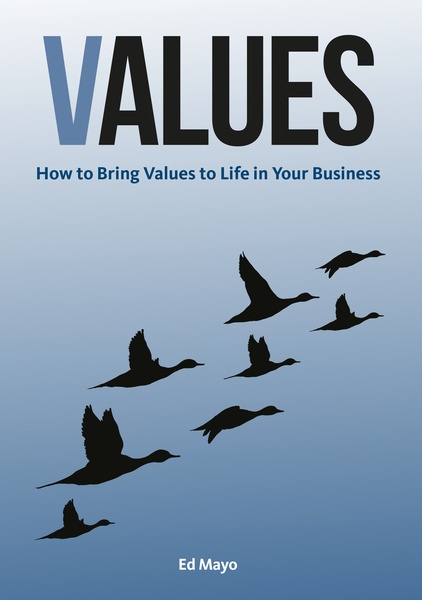 "Never has there been a greater need for this excellent practical guide to the benefits – and pitfalls – of embracing and living the right values in commercial life."
Brian Groom, former Business Editor, Financial Times
What matters to us? One way of answering that question is through the lens of values, which have a powerful influence on our attitudes and behaviours. Yet it can be difficult for businesses to realise the true potential of values, which is to engage staff, customers and suppliers in an emotional way that touches on their own core motivations.
Drawing on a range of case studies worldwide, this short guide reveals how to make a success of values. By unpacking what we mean by values and ethics and setting out a series of practical approaches, Ed Mayo presents how values can become a natural part of commercial life. The book identifies the pitfalls and the potential of bringing values into the
heart of an organisation, from a bank that responds to an ethical crisis through to a fastgrowing worker co-operative founded on the values of equality.
There is no one right or wrong set of values, but there is power and potential in making the most of the values that are right for the business you are in. By reading this book, you will find out more about the business that you are, and the business that you could be.
ED MAYO is Secretary General at Co-operatives UK which develops and promotes memberowned enterprises. He is the co-author of Co-operative Advantage, as well as previous books on marketing, banking and micro-finance.