People's quest to live with nature as well as have the comfort and efficiency of a city life is throwing up many hybrid models. So far, the options were to have an apartment in the city and a farmhouse on the outskirts for weekends. Several new-age home builders have been striving to provide a natural feel to luxury home buyers by putting up parks and water bodies in the complex.
However, Vanantara, a Bengaluru-based firm, is experimenting with a unique model where it promises to provide an authentic and expansive forest experience to its residents in its 100-acre project at Parrakurubarapalli, Shoolagiri district, about 100 kms from Bengaluru in Tamil Nadu.
The firm took to extensive planting of 250 species of trees during monsoon in 2017 on what looked like a barren land with poor soil quality. Abandoned cattle were brought in and taken care at project site. Their dung was used as manure for over 40,000 trees that are now in various sizes and spreads. A nursery with local species of trees, flowering plants, creepers is well-stocked.
"We have the beginning of what I am certain will be a lush forest in the years to come. Much of the joy will be in nurturing this plantation, seeing it evolve and knowing that we had a hand to play in it," says Varun Ravindra, a first-generation entrepreneur, who is driving this project.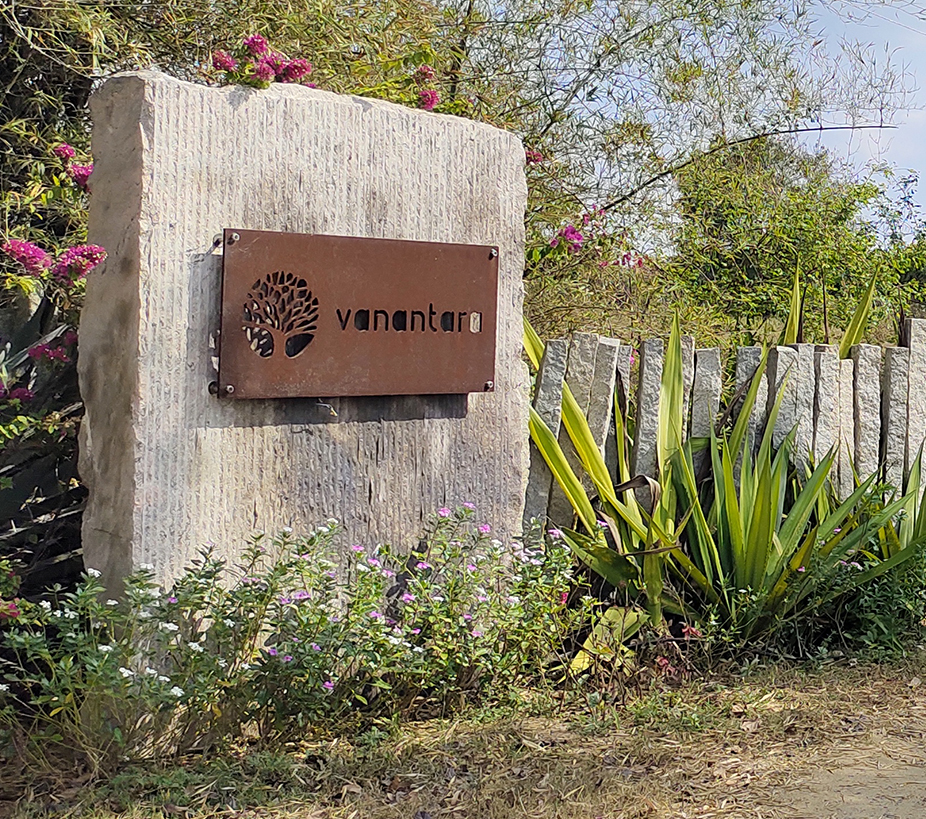 Varun, 39, left his job in a consulting firm to pursue this project. He got a few of his friends together six years ago to pool in to buy 100 acres which the hope of turning it into lush-green forest. He is particular about who buys into the project as he is keen that a community of like-minded people live there in harmony and run it. A fellow of the Institute of Chartered Accountants of India and an alumnus of the Indian School of Business his passion for the natural world led him towards afforestation and regenerative farming practices. He is also the founder of Run Forest Run, an initiative to reforest urban landscapes.
Varun has teamed up with Siddharth Devaraj, a permaculturist, forester and sustainability consultant. Siddharth believes that with regenerative agricultural practices any land, anywhere can be revived into productive ecosystems. He runs a regenerative agriculture consultancy called ElemenTre3.in. It employs principles of permaculture design, syntropics along with forestry systems to help cultivators and developers revive ecosystems quickly and naturally.
What's Unique
Vanantara is a first of its kind forest farm community. The 100-acre farm includes Miyawaki forests, permaculture food forests, ponds, and catchment areas with a diversity of aquatic plants. Says Siddharth, "We have combined these different systems in ways that will help rejuvenate this particular land scientifically and as sustainably as possible."
The initial response to the project Varun says is good but his bigger challenge is marketing the project's theme effectively. Patience to wait for the right buyers is key.