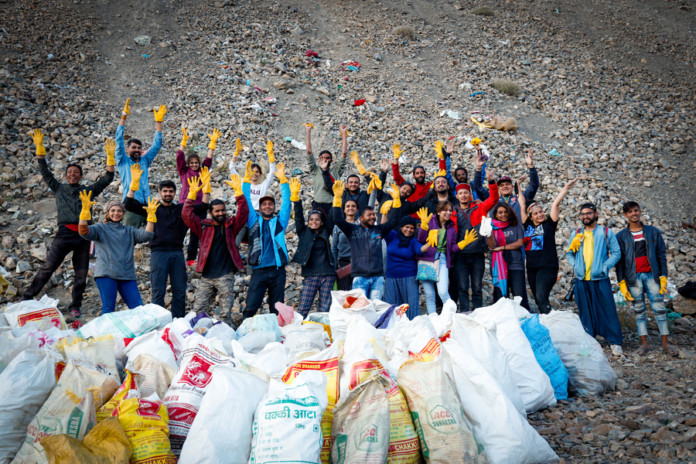 WanderOn, a travel community that provides travel packages for tours in India and abroad, is promoting the concepts of sustainable tourism and an environment-friendly travel community. In association with Healing Himalayas, the pioneering community of environmental activists, it organized a week-long cleanup drive to save the Spiti Valley. The aim was cleaning up of dumping yards near the tourist spots and help the place regain its pristine beauty.
The drive was initiated by 30 volunteers, who were later joined by hotel owners, administration and locals of the nearby villages. Together the group cleared two dump yards in Kaza, the capital town of Spiti.
The volunteers were taught to segregate wastes – glass, single-use plastics, recyclable plastic, aluminum cans, plastic wrappers, glass bottles, polythene bags, and other non-biodegradable waste. WanderOn sent sacks, gloves and masks.
The other dump yard was on the bank of the Spiti River. The administration at Kaza supported with a vehicle to transport 200 garbage sacks to waste management plant in Shimla.
WanderOn has been constantly urging its travelers to minimize their plastic usage on trips by providing them refillable metal bottles and day packs to carry their plastic waste. "For the Valley to thrive we need tourists as responsible and cooperative to understand the importance of their little contributions in keeping the valley's smile intact," a company spokesman noted.