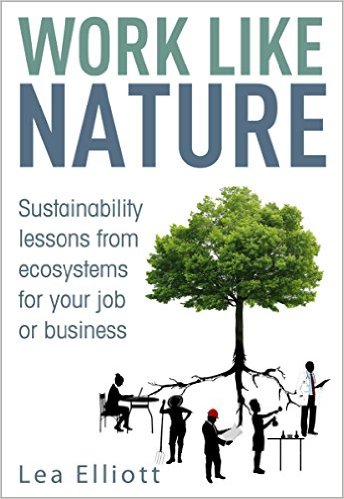 Do you want to take action at work that will benefi t you, your job and your community as
much as it helps the environment? Lea Elliott's Work Like Nature presents lessons from
nature to help you make sense of sustainability and start making a difference.
These ecosystem ideas are illustrated through inspiring stories from Vancouver-area green
innovators. See how these bright thinkers from a variety of disciplines work like nature to benefi t
the environment and, surprisingly, to win at their job or business.
You'll see how a city secures its energy needs, a community designs a dynamic waterfront, and
an entrepreneur protects our oceans. You'll also discover how a diversity of fl owers growing in
a blueberry fi eld fortifi es our food supply, how turning manure into renewable natural gas can in
fact protect our water, and how views of nature make us healthier. Exercises and examples in
each chapter will help you apply these lessons to your own work.
By simply looking outside, you can gain insights to help you protect the environment, grow the
green economy, build resilient communities and do work you're proud of.