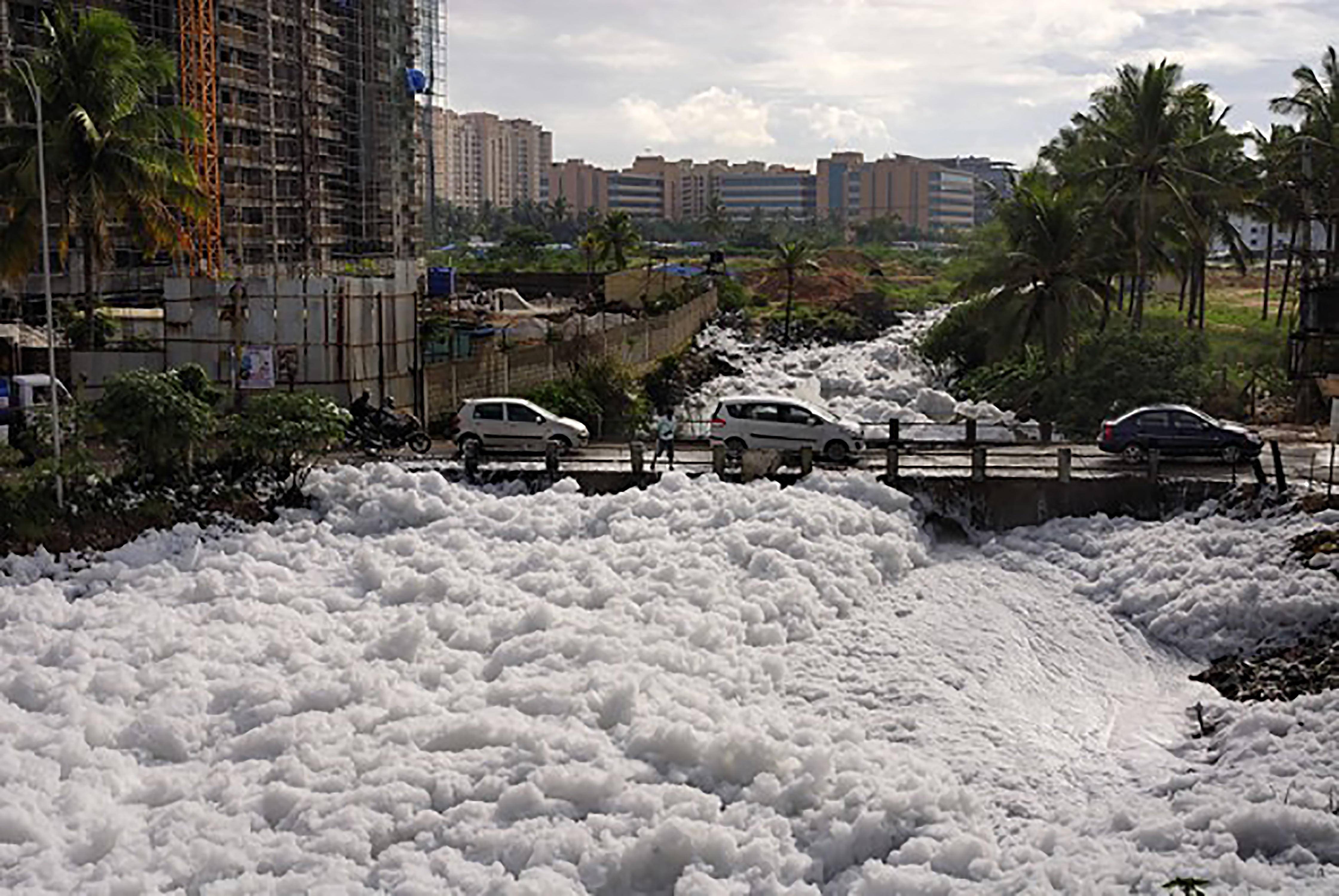 By Benedict Paramanand
The Indian Institute of Science has shown enough evidence that Bangalore is slipping and can become unliveable in the next five years. Should we start writing the obituary of the IT capital, knowledge capital, start-up capital, R&D capital of India? Will it become a ghost town in ten years?
Enough analysis and reports have gone into what is wrong and what can be done. Several bodies have been constituted with little impact. The government revived the once effective Bangalore Action Task Force which has the who's who of Bangalore in it. But the way the state government is going about, it doesn't look like it is serious. For instance, the Metropolitan Task Force (MPC), a constitutional body, is deliberately made defunct.
The politicians and state governments in Karnataka have used Bangalore as a sponge to soak out the wealth it has been creating since the last twenty years. Despite the politicians' and bureaucrats' greed and ineptness, the city's entrepreneurs have braved them but it looks like they are fed up.
Bangalore has reached a stage where only game-changing solutions can help reverse the trend. And these have to be implemented within one or two years. These could be:
Start sub-urban railway system to decongest the city. Basic infrastructure is already there. Why the delay?
Adopt massive urban forestry with native plants and trees
Put all tenders on e-auction
Incinerators for burning waste. Waste cannot be dumped any more
Compulsory solar power on commercial and educational buildings
A civil society body in each ward to monitor projects
Major drive to recharge bore wells with rain water harvesting
Make resident associations part of lake management
Shift 50% of government departments to district headquarters
No new permission for establishments employing more than 100 people within 20 sq kms radius of the city
Other useful measures which could help
a. Improve living conditions and salaries of police constables and corporation workers
b. Impose hefty fines on traffic offenders, lake encroachers
c. Actively engage schools and colleges in city management activities
d. Build pride in the city by making its history accessible and attractive
Major Steps That Could be the Game-changer
a. Directly elected Mayor every 3 years
b. Fixed tenure of officers for 3 years
c. Police and judicial reforms to make them independent and well funded
d. Strengthen Lokayukta with independent police force
e. Make government servants liable and accountable
These suggestions are certainly there on city managers'. What is needed, is a bolder and committed leadership.
The above changes may have to be forced on the government through available constitutional mechanisms and through pressure from civic bodies. Civil society has taken it lying down for too long. Bangalore's 'adjust madi' philosophy is its bane. It should now change to 'Jaldi Kelsa Madi' (work now).
The city has a last chance to rejuvenate itself. If it loses this one, it will be good bye to the dreams of a million people and that of the founders and the entrepreneurs who have made this city what it is today.
IISc Report Shows Bangalore in a Worse State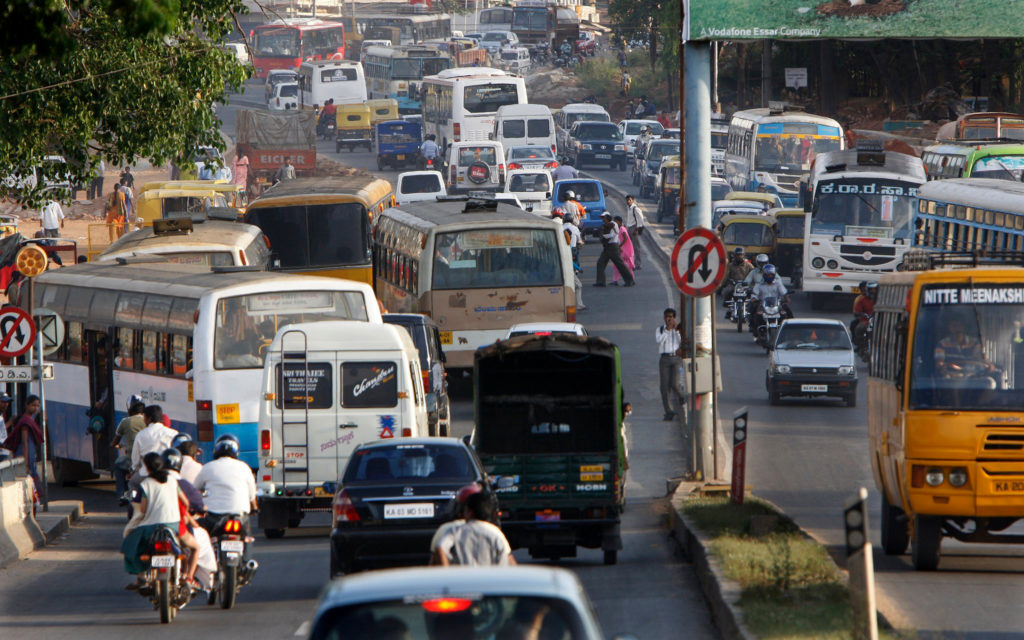 In a study that benchmarks five world cities on the urban sustainability index, Bengaluru and Mumbai have fared the worst. An analysis by the Indian Institute of Science (IISc) Bengaluru shows that on the urban sustainability index, Bengaluru (0.658) and Mumbai (0.590) have the least sustainable urban systems, followed by Shanghai (0.669) and London (0.771). Singapore (0.773) emerged as the most sustainable urban system.
"The low score for urban green spaces is one of the contributors for lowering the environmental sustainability index value. Bengaluru has low sustainability scores for water pollution. It needs to make targeted interventions," Balachandra Patil added.
"It intensifies traffic problems on commuting roads from a city's central location to suburban areas. So, it's important to study the rapid urban change that is likely to take place in developing countries that are least equipped with the means to invest in basic urban infrastructure, and are unable to provide vital economic opportunities for urban residents," Patil added. Dr. Patil is one of the key researchers and part of the department of management studies & centre for sustainable technologies at IISc.
One of the key concerns highlighted in the study for Bengaluru was the manifold increase in the built-up area in the last 40 years as a result of which the vegetation of the city has seen a sharp decline of 78%.
The city has lost 79% of its water bodies and 54% of lakes are encroached by illegal buildings. Almost 66% of lakes are polluted by sewage waste, 14% surrounded by slums and around 72% showed loss of catchment area, the report shows.
"Dumping of construction debris and sewage, and pollution from vehicular emissions remain the biggest concerns," the study said.
http://www.huffingtonpost.in/2016/05/03/iisc-bengaluru-mumbai_n_9828546.html