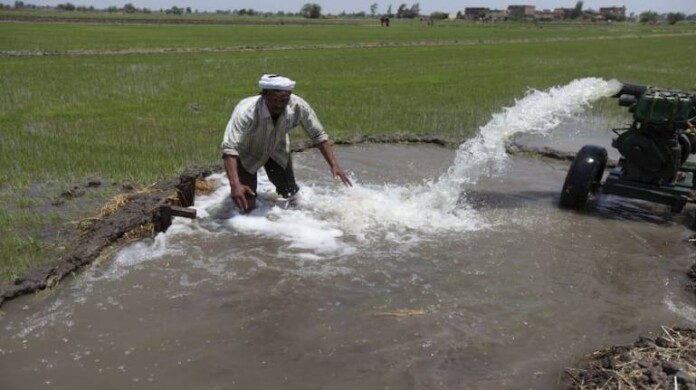 The inefficient use of water is devastating to both India's natural environment as well as agricultural incomes. We need to urgently address our groundwater levels, and radically improving agricultural water utilization is an important starting point for this.
India accounts for 18% of the world's population yet just 4% of the world's water resources. It is the 13th most water-stressed country in the world. Agriculture uses 84% of this water. At the same time, our utilization of agricultural water is clearly inefficient – 38% efficiency in comparison to 70-80% in the USA; in other words, 62% of the water used for agriculture is being wasted. Groundwater in India contributes 62% of irrigated farming, while groundwater withdrawal increased tenfold between 1980 and 2015.
The challenge is practically nationwide with 256 districts experiencing water stress, and increasingly farmers must rely on expensive tanker water as local groundwater is unavailable. Groundwater is used to grow high-value farm-income crops of fruits, vegetables, flowers, and agro-forestry whose demand is rising.
Most fruit trees mature to the peak yield phase and fetch high income only after 3 to 5 years; in the absence of a steady water supply and expensive tanker water, many farmers retain a few high-productivity trees and let the others wither. At the same time, farmers have little incentive to conserve water, and often overuse water, to the point of requiring excess fertilizer consumption and sub-optimal yields.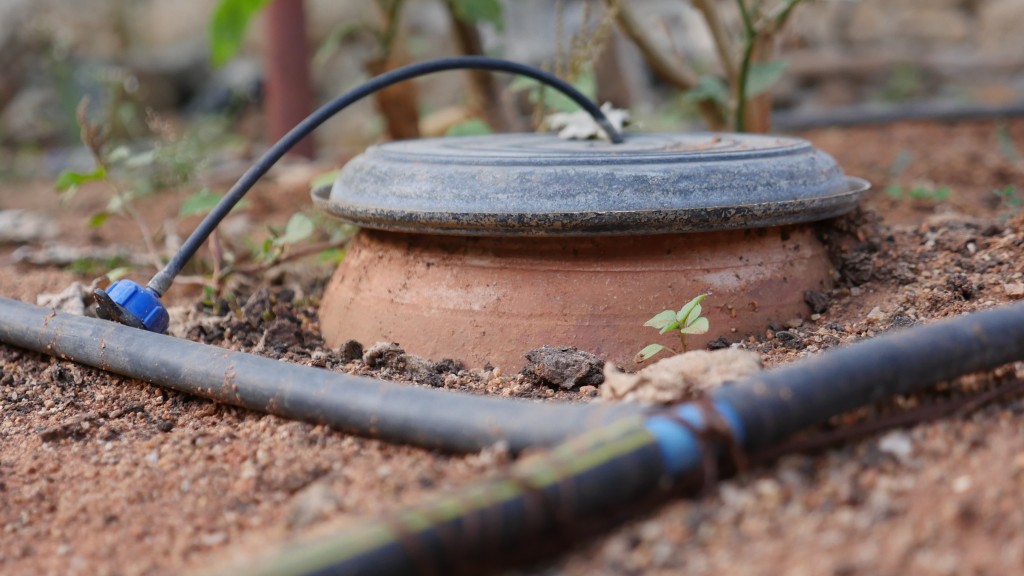 ACT, a non-profit venture philanthropy platform announced its decision to fund CEC (Centre for Environmental Concerns) – System of Water for Agricultural Rejuvenation (SWAR) – to dramatically reduce water consumption, promote soil health, reduce fertilizer requirements and improve crop yields and thus farmer incomes.
SWAR is a sub-soil water diffuser that can connect to existing drip irrigation systems to deliver moisture calibrated to the root zone, where it is most needed, ensuring optimal absorption and eliminating evaporation losses. It has been proven to yield water savings of 30-70%, reduce soil nutrient requirements by approximately 30%, improve crop quality and yield (5-10%) and increase farmer incomes by Rs. 35,000+ per acre. The product was developed with scientists and farmers to ensure water security and increase livelihoods for small and marginal farmers.
5 Ms
Moisture
Measurement
Microbes
Mychorisae (Fungi to support plant root health)
Management
To us, this holistic and systemic approach to soil health, farmer needs, and agricultural water efficiency is an enormous area of differentiation. ACT For Environment will be working with the CEC team to ensure the widespread adoption of SWAR, scaling the business side of operations and accelerating sales to reach more farmers across India, while continuing to serve marginal farmers.
Excerpts from an email interview with SN
Who has pioneered this tech – what is their background?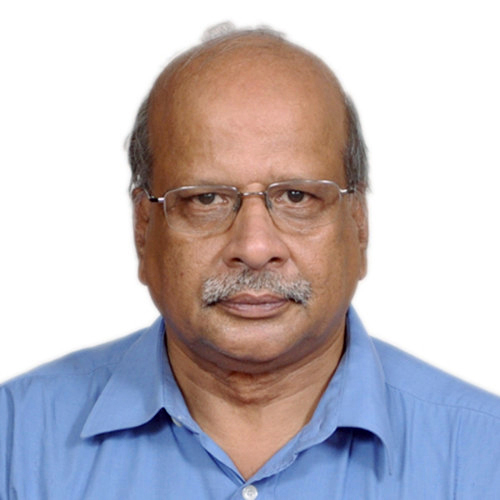 Gopal Komandur is the Director at the Centre for Environment Concerns (CEC), Hyderabad and has over 40 years of rural development experience. He has also taught at the Administrative Staff College of India, Hyderabad, at the University of York in the UK and recently at the Tata Institute of Social Sciences, Mumbai.
ACT says it believes that an entrepreneurial mindset, technology & innovation and collective action have the power to create meaningful social impact at scale. It's arm ACT For Environment funds climate and environment startups that have the potential to catalyze climate impact at scale.
In addition to providing funding, it works with grantees on strategy, operations and harnessing the strength of ACT's collective to build enduring, sustainable organizations. The model aims to help India deliver on its dual promises of economic development and environmental security, including those made to its citizens and laid out in the SDGs and NDCs.
Who developed this technology and when?
SWAR (System of Water for Agricultural Rejuvenation) was co-created by CEC (Centre For Environmental Concerns) along with farmers & scientists. The team started working in 2014 and built the first moisture diffuser in 2017 and refined it to develop their go-to-market product in 2018.
What is the cost of installing this tech?
Depends on the type of crop and its water requirement. Giving pomegranate as an example:
A. Cost Per Acre (200 trees * 2 SWAR units) = 200 * 2 * 45 = Rs. 18,000 per acre
B. Pit & Installation Cost = Rs.400 x 10 = Rs 4000
Total Farmer Investment (A+B) = Rs.22,000
Baseline Annual Savings
A. Yield Improvement (200 trees * ~2 kg fruit yield/tree * Rs. 40/kg) = 200 * 2 * 40 = Rs. 16,000 per acre
B. Weeding Labor & Fertilizer Savings = Rs. 12000 per acre
Savings & Income In Year 1 (A+B) = Rs. 28000
Access is a big challenge in India – how will ACT help in better access?
ACT For Environment is supporting the CEC team with their go-to-market strategy, building the right sales and leadership team and helping SWAR create market linkages.
What is the current usage of this tech and its present growth?
CEC has sold 24,000 units so far by helping farmers see the impact. SWAR is increasing the quantity and quality of their agricultural yield through a very affordable investment that helps them save input costs and increases their overall income.
How can it work with other technologies for better productivity?
SWAR is a first-of-its-kind moisture at-root zone irrigation technology which delivers moisture in a calibrated manner to the root zone, where it is most needed, ensuring optimal absorption and eliminating evaporation losses.
Using only one-fifth of other drip irrigation systems in India, SWAR doesn't require electricity and has been proven to yield water savings, reduce fertilizer requirements, improve crop quality and yield and increase farmer incomes.
Is there a patent on this tech?
CEC has applied for a patent and is awaiting confirmation on the same.
SustainabilityNext crossed its 100th Edition in October 2022. Since April 2013, every month, SN has been publishing action-oriented green entrepreneurial stories, sharp interviews with change leaders and incisive book reviews. We wish to make it a fortnightly shortly.

SN Youth, launched in June 2021, is turning into a platform for the youth to share their green journey and inspire others.

SN launched India's first Green Literature Festival in July 2021 to celebrate and grow environmental writing and reading among the youth, executives and entrepreneurs.

You will agree that only awareness is not enough. The world today needs action NOW to save itself. Support our efforts to drive climate action by reaching a million readers by December 2023.