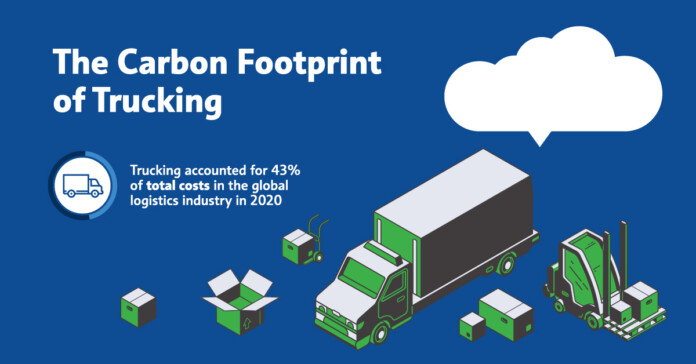 Knowing well that accurately measuring emissions is the first important step in climate mitigation, IIMB's Supply Chain Management Centre recently announced its collaboration with TCI Group. TCI will fund this centre's research initiatives.
The new TCI-IIMB Supply Chain Sustainability Lab announced the launch of the Online Transportation Emission Calculator. This tool https://www.iimb.ac.in/centres-of-excellence/scmc is available to all transporters and shippers for calculating their greenhouse gas emissions from every trip they make. This centre will help them reduce emissions through consultation, coaching, certifications and collaborations.
This initiative is vital for India as logistics contributes to more than 60 per cent of the total air pollution compared to less than 10 per cent in advanced economies. The tool is currently in English and Hindi. Plans are afoot to make it multi-lingual.
Dr. Devi Shetty, Chairman and ED of Narayana Health, and Chairperson, Board of Governors, IIM Bangalore inaugurated the tool with Mr. DP Agarwal Chairman of the TCI Group. Mr. Vineet Agarwal, Managing Director – TCI Group, launched the beta version of a GHG Measurement Tool. This tool named TEMT has a multi-lingual interface, enabling the grass-root level adoption by India's logistics and supply chain ecosystem. It covers all modes of transportation – road, rail, air, and sea.

The TCI-IIMB Supply Chain Sustainability Lab also plans to conduct research in areas such as decarbonization, circular economy and sustainable procurement, and publish white papers on sustainable supply chain management topics. It will also offer consulting services on carbon-related mapping, measurement, mitigation and management. The centre will provide certification and assessment services, such as supplier sustainability assessment.
https://www.iimb.ac.in/tci-supply-chain-sustainability-lab
IIMB has been actively pursuing Supply Chain Management as a major area of teaching and research for more than a decade. With a distinguished faculty line-up including world-class scholars and a talented pool of researchers and doctoral students, IIMB has carried out dedicated research, teaching and consulting activities in different aspects of Supply Chain Management covering logistics management, inbound/outbound transportation, network design, modelling and optimization, partnership and negotiation, information technology and e-commerce and end-to-end Supply Chain Management strategies.
TCI Group, with revenues of over INR 6000 Crores is India's leading integrated supply chain and logistics solutions provider. With six decades in business TCI's network includes 1500+ company-owned offices, 13 million sq. ft. of warehousing space and a team of 5500 plus employees.
The TCI-IIMB centre gains importance as the Central government announced its new logistics policy a few months ago. The focus of the policy is on digital transformation in the logistics sector and bringing it in line with global standards. The policy promotes multi-modal transport instead of relying heavily on high-cost and inefficient road transportation. India's high logistics and transaction costs have been driving its competitive edge in global markets.