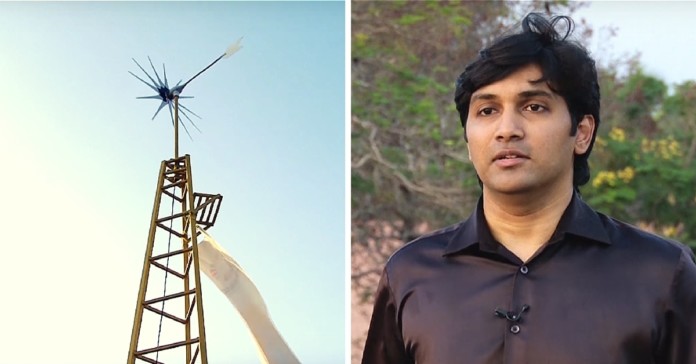 Avant Garde Innovations (AGI), a clean energy startup floated by brothers Arun (34) and Anoop George (30), has designed a turbine that promises to bring down the cost of small wind power plants by 75% making them affordable for households and promising near maintenance-free service for years. The brothers have already filed for a patent for their design.
"It will bring down the cost of setting up small wind turbine equipment from a minimum Rs 2 lakh per kilowatt of capacity to Rs 50,000 per kilowatt," Arun George said.
The turbine has already received recognition by the United Nations Foundation. AGI's turbine is capable of generating power even at very low wind speeds. The 1 kw-capacity equipment can provide about five units of power every day — deemed enough for meeting the energy needs of a middle-income household every day.
"Investors are also interested because the design holds promise of being implemented as hydel or tidal turbines too. It could also be converted into an automobile motor after certain modifications," he said.
AGI has already been approached by two leading small wind turbine manufacturers from the US and Europe for setting up joint venture facilities in India. "We are assessing these offers. We are also looking at the option of independent manufacturing with third-party assistance, George told a newspaper.
The first factory could come up at Bengaluru or Coimbatore," said Anoop George, who is excited since his company has already received distribution proposals from over 30 countries. "We are seeing large potential in Asia and the Middle East markets, to begin with. Besides, a couple of government and private corporations from the Middle East are keen on the product."
Wind power equipment has poor capacity utilization. Utilisation for large megawatt-level ones hover around 25%. However, the Georges' wind power machine hopes to record a capacity utilization of about 20% — enough for running homes at three-fourth the cost.