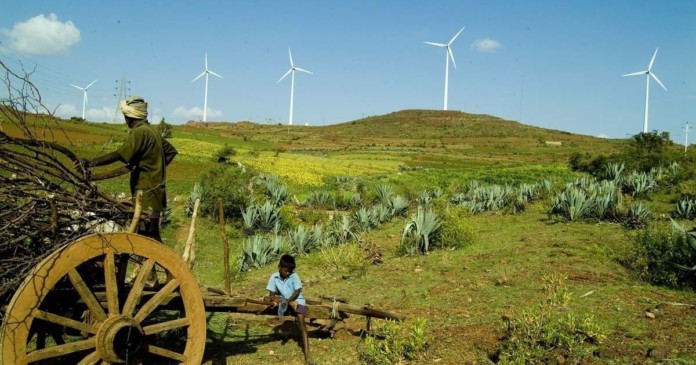 Even as the tariff competitiveness of wind energy has improved as against the conventional energy sources, its viability continues to be a challenge, says ICRA. According to the rating agency, while the government's wind power bidding program provides visibility to support capacity additions over the next four years, the renegotiation or cancellation of power purchase agreements (PPAs) by few states will be a major challenge.
The ministry of New and Renewable Energy (MNRE) proposes to issue bids for 5,000 MW by March next year followed by 10,000 MW each in FY 2019 and FY 2020, so as to achieve the cumulative wind capacity target of 60,000 MW by FY2022.
The tariff discovered in the reverse auction under the second MNRE scheme conducted by SECI in October this year declined by 24 per cent to Rs 2.64 per unit as against Rs 3.46 per unit discovered in the first MNRE scheme.
While this significantly improves the tariff competitiveness of wind energy as against conventional energy sources, the viability of such tariffs remains a challenge, ICRA explained.
"This would depend upon the availability of long-tenure debt at cost competitive rates, capital cost, plant load factor (PLF) level and ability of the developer to identity locations with high generation potential," ICRA Ratings sector head and Vice President Girishkumar Kadam said.
Apart from the credit quality of the state-owned discoms, weak compliance of renewable purchase obligation (RPO) target and transmission constraints in few regions, the renegotiation or cancellation of PPAs has emerged as a key challenge, he said. "This is following the significant decline in wind energy tariffs discovered through the competitive bidding route," Kadam added.
ICRA further said the advisory issued by the MNRE to the state utilities against such actions as well as the orders issued by some state governments in this regard, are favorable for the developers.
"However, many of the feed-in tariff-based PPAs with relatively high tariffs as against the average power purchase cost of the state-owned discoms in the wind energy sector may remain exposed to a risk of forced back-down or grid curtailment as observed in few states in the past," ICRA said.
This is also in view of the fact that these PPAs do not have any deemed generation clause or termination payment clause, it noted