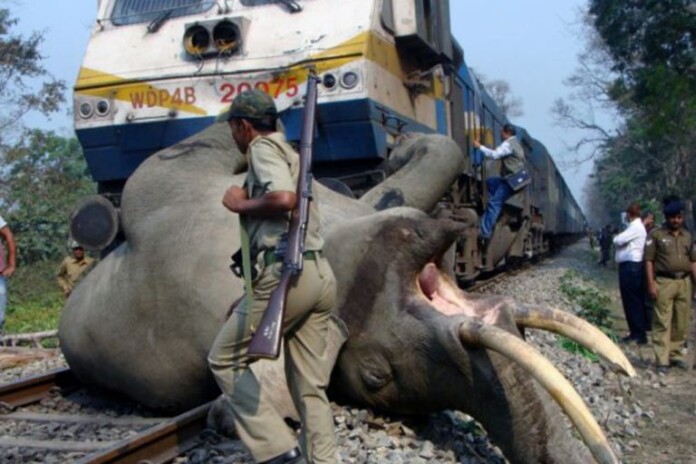 Did you know that a total of 11 elephants, including young calves and juveniles, have been killed since 2008 on the railway tracks at the Madukkarai forest range in Coimbatore? This information comes from statistics provided by the Tamil Nadu Forest Department.
The forest division has two railway tracks passing through the Solakarai forest beat and Bolampatti Block – I Reserved Forests. The presence of a water source at the Walayar River is a key reason why elephants frequent the forest region adjoining the Kerala border.
Deaths of elephants in this region will hopefully be a thing of the past, thanks to the Artificial Intelligence-based surveillance mechanism set up by the Forest Department on a pilot project basis.
After consulting with experts, the Tamil Nadu Forest Department has started using artificial intelligence (AI) to track elephant movements and prevent rail collisions in a pilot project in Madhukkarai, Coimbatore. The system uses 12 towers with thermal and normal cameras to detect elephants near railway tracks.
The data sent to a control room alerts loco pilots to the presence of elephants, giving them enough time to slow down or stop the train. Supriya Sahu, Additional Chief Secretary, of Environment Climate Change & Forests is promoting this project enthusiastically. ₹ 7.24 crore was spent to establish the technology at the 7-km-long vulnerable region of Madukkarai. The system is currently in a pilot phase, but the department plans to expand it to other areas of the state in the future.
Supriya Sahu is also leading the Nilgiris Biosphere Reserve and Nilgiris net zero initiatives.
The AI-based surveillance system is a significant improvement over traditional methods of tracking elephant movements, such as human patrols and camera traps. The system can detect elephants at night and in low-visibility conditions, and it can track multiple elephants at the same time. This makes it much more effective at preventing elephant-train collisions, which are a major cause of elephant mortality in India.