India and China must work together to save the tea industry. Carbon credits and tea tourism are big opportunities the industry should explore.
India is the second-largest tea producer globally, producing 1.3 billion kilos from around 637 thousand hectares of land. 50% of this tea was made by smallholders who cultivate 10.12 ha or less land. India exported about 201 million kilos of tea in 2021. India is the second biggest tea consumer in the world, consuming 1.1 billion kilos of tea.
The Indian tea market is predicted to develop at a CAGR of 4.2% from 2021 to 2026. On the Employment Front, Tea Industry provides direct employment to over 1 million persons in India. Another 10 million persons (100 lakhs) derive their livelihood from tea through its forward and backwards linkages. However, the Indian tea industry faces some critical challenges. Can the Indian tea industry overcome these challenges and convert them into new opportunities?
Supply-demand imbalance: The supply of tea is growing at a much faster pace than the demand. In China, the total tea production was 1607 million kilos in 2011, and by 2020 it has become 3180 million kilos. On the other hand, Kenyan tea production increased by 43 per cent from 399 million kilos in 2015 to 570 million kilos by 2020. Indian tea production is also growing, primarily driven by small tea growers. It is leading to an oversupply situation and falling prices. It is visible from the fact that auction prices between 2012 and 2019 have grown at a CAGR of 1.7%, while input costs have grown at a CAGR OF 8% to 14% during the same period. The tea industry lacks a global platform to establish support structures for production that align with demand, quality, and prices.
Flawed marketing model of tea: Traditionally, the tea industry has promoted tea as the world's second most consumed beverage after water. However, the old model of selling tea in bulk at prices similar to bottled water no longer works. Selling cheap tea may increase sales volume but doesn't improve profits, especially for producers.
Under-leveraging of black tea's healthfulness: Green and black tea both come from the Camellia sinensis plant. The key distinction is that black tea is oxidized, while green tea is not. Research (Food Chemistry, 1997) has suggested that both types possess similar antioxidant capacities. Surprisingly, the black tea industry has not promoted the health benefits of black tea consumption through research or advertising.
Climate change-only lip service: Annually, at various tea conferences, climate change is repeatedly mentioned, yet concrete actions are lacking, despite the evident threat. Climate change disrupts local weather patterns, altering rainfall, and leading to more floods and droughts, along with shifts in temperature, humidity, and sunshine hours. The outcome includes reduced yields, lower leaf quality, new challenges, soil fertility decline, and erosion.
Competition for land: Growing populations and urbanisation are increasingly and inevitably putting pressure on all available agricultural lands. Consequently, the Indian tea industry has to compete with other, more staple food crops like edible oils to access land for production. It is the Tea Act of India of 1853 that is holding back such conversions. But for how long?
New climate regulations: With higher carbon levies and climate concerns, EU businesses are shifting towards Net Zero Targets that encompass their suppliers. This entails swiftly reducing emissions along scientific pathways and offsetting the rest with carbon removal. Soon, most global tea companies will adopt net-zero tea sourcing. To join these supply chains, tea producers must attain carbon-neutral certification. However, many, especially smallholders, are unprepared for this transition.
How to Brew the Tea Industry

Excess supply resulting in falling prices
Promote black tea as a health drink
Climate change impacts not addressed well
Smallholders unprepared for net zero transition
Promote tea tourism
So, what could be potential solutions to these challenges?
International Tea Organisation (ITO): Tea industry stakeholders worldwide need a unified platform. Unlike coffee, cocoa, sugar, and other commodities, there's no global platform for tea. An International Tea Organization (ITO) could help bring stakeholders together, fostering balanced demand and supply growth, and addressing systemic issues. India and China, key tea producers, could initiate the ITO.
Value addition and product diversification: The tea producers must change their business model and start exploring business beyond the factory gate. It could involve fundamentally three strategies.
First, the producers must take the cudgel to market black tea as a high-quality, premier wellness drink. An advertisement campaign on the health benefits of black tea, like the egg campaign of the 1980s in India that struck a chord with the masses, could be introduced.
Second, special schemes with tax benefits should be provided for setting up tea extract factories. The demand for tea extracts is rising in the food industry, cosmetics as well as in nutraceutical industries. It is expected to grow at 8.7 per cent CAGR from 2022 to 2032.
Third, tea tourism can enhance the brand image of Indian tea-producing destinations while providing significant additional revenues to tea producers improving livelihoods. It has already become a big success in many regions in China, such as Hangzhou, Wuyi Mountain area, Wuyuan and Xinyang etc.
Research and technological innovation to cope with climate change: Collaboration among Asian tea-producing nations is vital. We must create high-yield tea clones with reduced fertilizer requirements, stress resistance, quality maintenance, and rich bioactive compounds. Modern biotechnology enhances tea quality and productivity, surpassing traditional breeding limits. A profound understanding of physiological and biochemical factors can boost existing plantation yields.
Carbon credits may generate new revenues and employment: Developments are moving at an incredible speed in the carbon space. Tea producers can produce carbon besides tea in the near future while also taking care of the net-zero carbon targets of the tea companies. The potential in the tea industry is to sequester 6 to 7 tons of carbon per hectare which could generate around Euros 1500 or Rs. 1, 26,000 per ha for the next 15 years from carbon credits. The trees planted for carbon farming in 5% of the permissible grant areas could help tea gardens diversify into other products. It will generate new green jobs and assist producers in coping with the rising labour prices.
The tea industry has survived different challenges in the last 18 decades by constantly reinventing itself. However, the challenges faced in this decade are extraordinary and systemic. It requires the tea industry stakeholders to come together and develop a road map for transforming the tea sector with shared responsibilities and clear accountability.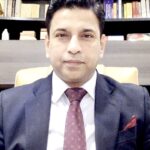 Shatadru Chattopadhayay
Managing Director, Solidaridad Asia