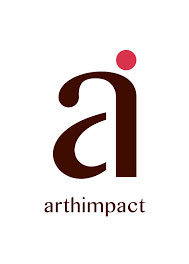 ArthImpact has announced the launch of on-tap loans to bring the benefi ts of India Stack and Jan Dhan to crores of families and small businesses in India. ArthImpact's mission is to provide digital financial services, with credit as a first product, to the underserved mass market. Loans are now being selectively rolled out via partners.
ArthImpact was founded by Manish Khera and Gautam Ivatury, recognized pioneers with decades of experience in
digital fi nance. ArthImpact's model leverages technology to create a new-age, fairer way of banking – fun, accessible by all, and available anytime and anywhere. The company's loans for small merchants are less costly and more reliable than informal borrowing. With its very first product, ArthImpact is increasing the financial strength of small and micro-entrepreneurs, the heart of Indian commerce.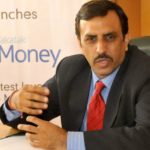 Manish Khera is a financial inclusion pioneer in India with over 20 years of banking experience and has also helped
shape policies in this space. He has held roles such as CEO of Airtel Payments Bank, Co-Founder of YTS Solutions and founder and CEO of FINO Paytech – India's largest provider of Business Correspondent based banking services with over 70 million clients. Manish also spent many years at ICICI Bank across corporate and retail portfolios.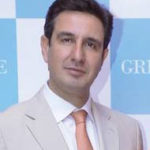 Gautam Ivatury has started, advised and funded mobile ventures and Fortune 500 players globally as head of the CGAP / World Bank digital fi nance program (backed by the Gates Foundation), as Co-Founder of Signal Point Partners (an advisory firm and incubator), and via Board and investor roles at fintech startups.
Announcing the launch, Manish Khera commented, "Today, banks and new-age lenders have introduced online loans to a narrow set of professionals and medium-sized enterprises. Our mobile platform and analytics-rich solution enables on-tap access for customers needing a few thousand to one lakh rupees at short notice. This will help fi ll gaps in family finances or small business cash-fl ow. We want to provide digital financial services to customers at economical rates so as to make positive impact on customer's life."
Good bye to Money Lenders?
ArthImpact's primary research revealed a dire need for easy cash management among customers in the INR 1 lakh to 5 lakh per annum income bracket – including shopkeepers, traders, and semi-skilled workers in urban and semi-urban areas. Until now, only moneylenders have offered these segments what they need – ease of application, instantly available funds, and flexibility – which is why informal loans are the biggest form of household borrowing pan-India (according to the 2016 ICE 360° survey).
ArthImpact's Proposition
1. On tap affordable loans from `2,000.00 to `1,00,000.00
2. A paperless application process with instant approval and disbursement within seconds
3. New 'fairer' way of banking compared to informal lenders
4. Benefits of India Stack and Jan Dhan
5. Tied up with aggregators serving over 6 lakh small entrepreneurs