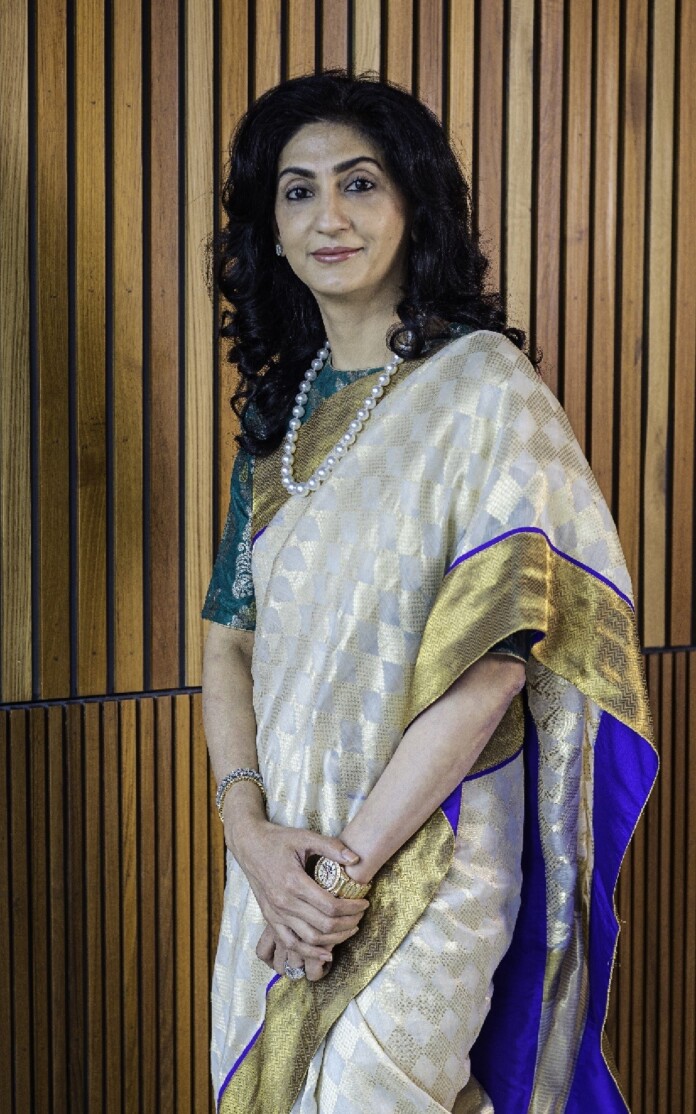 Decor industry is beginning to blend aesthetic spaces with sustainable products and practices. In today's world, design has become an integral part of our lifestyle. Be it across fashion, décor, or media, every aspect today has a design element to it. It is that strong pillar of creativity that runs with upcoming trends and contributes to the success of different industries.
Like other industries, the world of design and decor is also contributing extensively to a sustainable environment. Post pandemic, consumers are paying greater attention to sustainability in their homes—both from a health and wellness perspective and to mitigate environmental impacts. Thus, this has given interior designers an opportunity to explore their creativity in the field of sustainable designs and products.
With alarming climatic changes and growing awareness, a few interior and décor industries have also taken a step forward in creating sustainable products and practices. For example, Greenlam Industries believes in providing beauty with sustainability and hence they are using processes that are sustainable and their impact is gentle on the people and the planet. They have also set a green-strategy group that single-mindedly work towards developing, implementing, and monitoring several green initiatives across the organization.
What is sustainable design and green products
Sustainability seeks to eliminate negative environmental effects, thus, terms like eco-friendly design, eco-design, and environmentally conscious design can be reciprocally applied towards it. Sustainable practices while designing and decorating your home can improve your carbon footprint. While designing a sustainable living environment, green products are the most important element. They are energy efficient, free of ozone depleting chemicals, and made of recycled or sustainably sourced materials. They are not of low quality instead they substitute for harmful chemicals and materials while designing your homes. In home design, commonly used recycled materials include steel, glass and plastic that can be refined to luxury, like-new quality.
Green Products and Practices
Manufacturing with natural products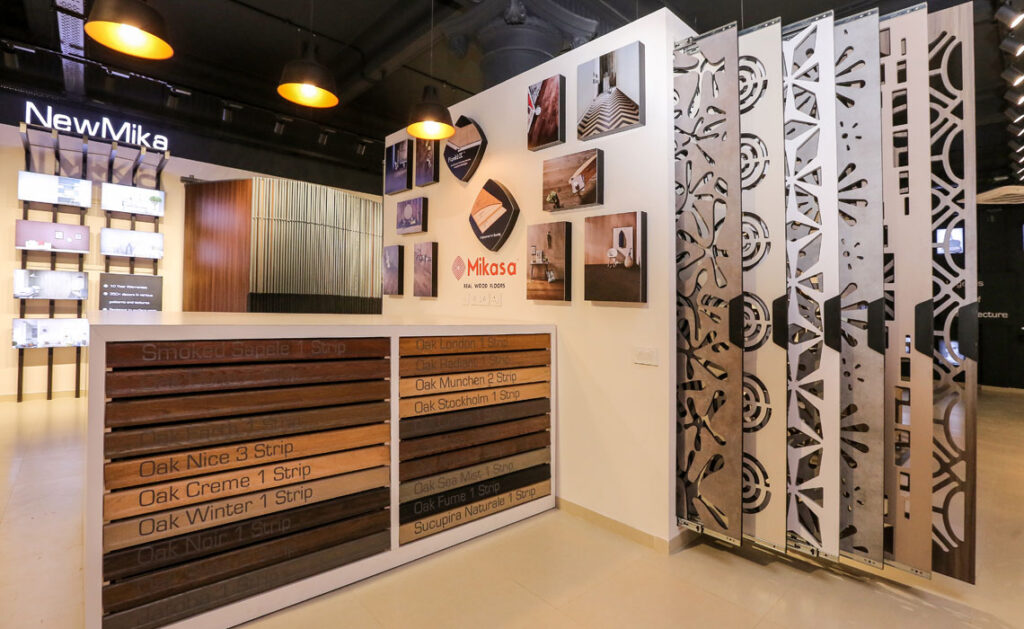 Not every solution has to be factory fresh some can be natural products as well such as cashew nut shells in place of synthetic and petrochemical products. A waste in cashew processing, these shells are one of the best sources of long-chain phenols. When substituted with phenol it enhances the product flexibility and machinability of compact boards and reduces the handling and storage of hazardous materials in the factory.
Recycling old furniture products into new
To create sustainable living designers are now weaving a masterpiece out of scrap and using what is discarded to skillfully create a brand-new work of art. Woods from old furniture, floorboards, and salvaged fallen trees are re-sculpted with layered design to create entirely a new piece. Re-cycling old products give your living space a vintage look along with zero wastage and greener surrounding.
Environment-friendly label to select green products
With growing awareness of sustainable and green products, manufacturing plants are now producing products with green label stickers. This initiative is taken to create awareness amongst consumers so that they can consume green-labelled eco-friendly products as a substitute.
Using products that does not contain hazardous materials and chemicals
Décor industry participates in products and practices that include hazardous materials and chemicals for better returns. But due to awareness of eco-friendly products and materials, some industries have taken a step towards substituting hazardous materials with materials that has less impact on the environment. Use of asbestos, copper chromates, arsenate compounds, lead, or any other heavy metals during production is omitted. They are also ensuring that no urea or urea-formaldehyde gets added to any of their products.
Since awareness regarding sustainable living came into full light a few years back, consumers are still trying to process and adjust to these new market trends. The décor industry still must go a long way to achieve its goal of educating consumers about eco-friendly products and practices. Sustainable living has become a part of our lives post-pandemic with people spending most of their time inside their homes and examining every minuscule detail of their lives. Thus, it is important for organizations and designers to satisfy consumers according to their sustainable needs.