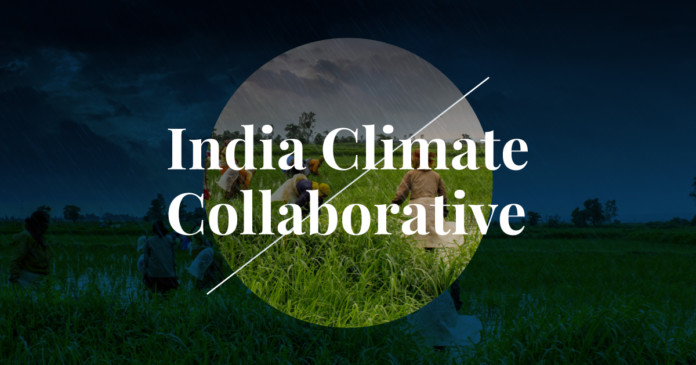 It was indeed a very big development on 23 January 2020 when large Indian philanthropies decided to pool their resources to fight India's climate emergency by forming Indian Climate Collaborative (ICC).
Ratan Tata put it eloquently "Our collective leadership through the ICC will indicate to the world that Indian philanthropy is ready to be a leader in climate action."
ICC may have been late by at least five years. It's no longer climate change in India, it is witnessing a 'Climate Emergency' since early last decade. Yet, it's better late than never and the leaders in it are super drivers of change when they make up their mind.
For ICC to be more impactful it has to broaden its scope beyond government and business. It would have to work double speed with Indian education, media, popular literature, films and the bigger of them all, the politics. As Anand Mahindra said, collaborative approach is what will get this initiative kickstarted in the right direction.
The good news is the ICC is represented by younger members as well. Rohini Nilekani, Nadir Godrej, Aditi and Rishad Premji, Vidya Shah, and Hemendra Kothari have the ability to drive this much-awaited initiative with greater determination.
It would help if the ICC included authors who have been at the forefront like Amitav Ghosh, P Sainath and Sunita Narain along with media, environmental activists and the film industry. Society stakeholders could act as catalysts while all the others do what they are good at.
Who Will Lead?
What ICC will need is a leader, like Nandan Nilakeni was for Aadhar, to lead this initiative, if it has to make a major impact. Without such a leader, with so many players in the pool, and the need for working closely with central and state governments critical, ICC may simply turn into a wishful platform.
The ICC is already a 40 + member organization such as the Principal Scientific Advisor to the Government of India, The Energy and Resources Institute (TERI), the Ashoka Trust for Research on Ecology & Environment (ATREE), the Centre for Policy Research (CPR), The Council on Environment, Energy & Water (CEEW), Centre for Science and Environment (CSE), The Nature Conservancy – India (TNC India), World Resources Institute (WRI), Carbon Disclosure Project (CDP), IIT-Delhi, Indian School of Business (ISB), IDH Sustainable Trade Initiative, Shakti Foundation, Dalberg Advisors, Intellecap, Mahindra Group, Wipro, Godrej Industries and HUL Foundation, to name a few.
If ICC sticks resolutely to its mission 'to build a collaborative platform for diverse voices, innovative solutions, and collective investments,' India could hope to mitigate the potential ravages of climate emergency in the coming decade.
India needs to invest more than $2 trillion in the next decade to meet its Sustainable Development Goals. While it's not sure from where so much money would come, philanthropies' support to galvanize multiple stakeholders will have a positive effect.
But first, the Indian governments – centre and states – need to drastically improve ease-of-doing-business. At least for the sake of the Climate.
www.indiaclimatecollaborative.org