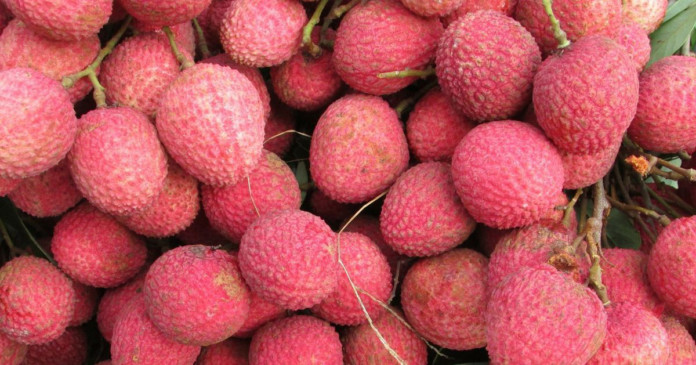 Coca-Cola India, DeHaat, National Research Centre on Litchi (NRCL) and Kedia Fresh partner are launching an initiative to double litchi production in Bihar. Called 'Unnati Litchi' the plan is to kickstart fruit circular economy to benefit 80,000 farmers of one of India's poorest states.
The trio have had success in their collaboration in Tamil Nadu, Telangana, Andhra Pradesh, Karnataka, Uttarakhand, Himachal Pradesh, Maharashtra and Madhya Pradesh which they would now extend to Bihar. This involves enhancing efficiency of the value chain and building farmers' capability through training and creation of demo orchards.
Litchi is considered Bihar's heritage fruit. India is the second largest producer of litchi in the world. Bihar and West Bengal account for 50% of the litchi cultivation in India.
Coca-Cola India and its partners plan to invest $1.7 billion to develop fruit circular economy in India. Its parent is world's largest beverage company, refreshing consumers with more than 500 sparkling and still brands and nearly 3,900 beverage choices.
The initial phase of this initiative has been launched across Muzaffarpur, Samastipur and Vaishali districts which are the major hubs for Litchi cultivation in the state. The challenges involve revitalizing the existing orchards, rejuvenating old farms spanning, introducing modern techniques like high density plantation.
Shashank Kumar, Co-Founder and CEO of DeHaat is confident that Coca-Cola's involvement in the project would bring in the necessary scale and oversight.
Coca-Cola India plans to work closely with the project implementation partner DeHaat (Green Agrevolution Pvt. Ltd.) towards increasing the productivity of Shahi and China, the litchi varieties known for their unique flavor.
Kedia Fresh's role is to bring in expertise towards creating a state-of-the-art demonstration orchard in Muzaffarpur and that of a lead technology partner. The National Research Centre for Litchi, Muzaffarpur (NRCL)'s role is to develop complete standard operating procedures (SOPs) for litchi cultivation and ensure implementation targets are met. Project Unnati Litchi plan includes extending to West Bengal and Odisha.
Ishteyaque Amjad, VP Public Affairs, Communications & Sustainability, Coca-Cola India and South West Asia said his company intends to create demand for locally grown fruits through its fruit-based beverages, invest in India's agro-ecosystem, and work directly with the farmers.
Plan to Serve 5 Million Farmers
DeHaat™ is one of the fastest growing firms in the agri-tech sector. It provides end-to-end solutions and services to the farming community in India. It is building AI-enabled technologies to revolutionize supply chain and production efficiency of the farm sector. It is currently operating in Bihar, UP and Odisha with 165,000 farmers. It's goal is to serve 5 million farmers by 2024. Founded by the alumni from IIT Delhi, IIT Kharagpur, IIM Ahmedabad 8 years ago DeHaat says it has grown 3-4x annually.