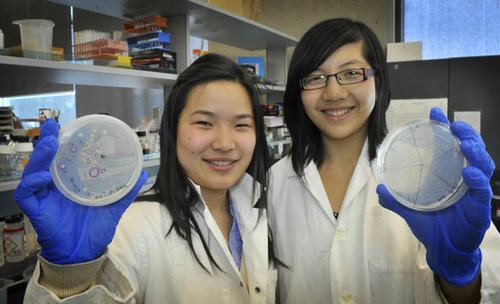 During her school, one day, Miranda Wang was distraught at seeing a huge landfill with plastic contributing to most of the urban waste. She decided to do whatever it takes to address the problem of plastic. A few years later, she is now sitting on patents that could transform plastic into fish food.
Miranda Wang, studied cell and molecular biology, engineering entrepreneurship and philosophy, at the University of Pennsylvania. She was determined to blend her knowledge of microbiology, chemistry and entrepreneurship. She cofounded BioCellection in 2015, a startup that uses biological techniques to create a new kind of fish food using plastic waste.
"Throughout my entire time at Penn, I've continued working on plastic — the research for plastic biodegradation, as well as looking at the health effects of plastic pollution. That has led to this startup that we founded called BioCellection," she told an interviewer recently.
Her startup was in between seed stage and series A fund raiser in 2016.  "We're about halfway finished building a genetically modified bacterium that can break down plastics about 80 times faster than the best known organism. We currently hold two provisional patents for this technology. One of the products downstream of the science is that after the bacteria breaks down the plastic waste, because of the chemistry that happens in the cell, the cell is able to do this in a completely non-toxic way. So, the cell protein can actually be used to feed fish. We've demonstrated a 73% mortality rate reduction in salmon fish this past summer through feed trials," Wang said.
The R & D has evolved to take on not only ocean plastics, but polystyrene and film plastics that are being thrown into the landfill each year. Currently the management team receives mentorship from world-class experts in science, biotech scale-up, and business development, and has investors from USA, China, and Europe.