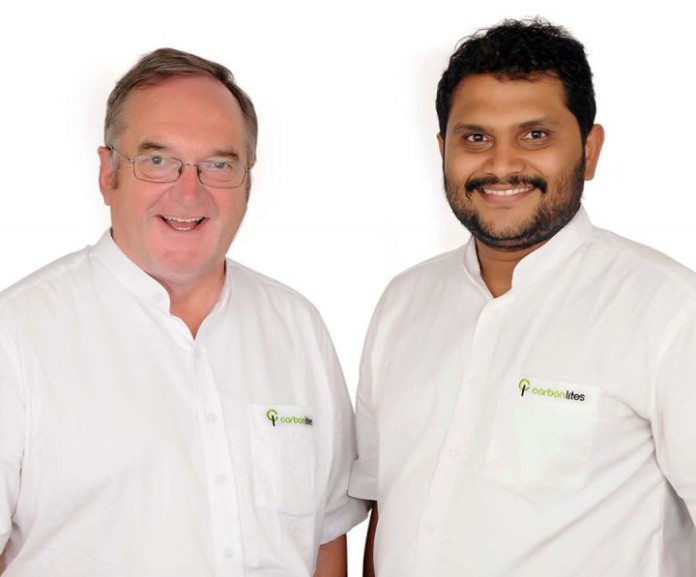 Native Angel Network, the investment arm of Nativelead, the Tamil Nadu-based initiative for nurturing entrepreneurial ecosystems, has made an undisclosed investment in Bangalore-based Carbon Masters, a renewable energy start-up. This top up investment was led by Nativelead. Investors in the first round were Indian Angel Network, clean-tech VC Sangam Ventures among others.
"This investment reflects Nativelead's commitment to support enterprises that focus on sustainability," a company note said. Carbon Masters was co-founded by Som Narayan and Kevin Houston to develop India's first bottled Bio-CNG brand Carbonlites.
Carbonlites is made by converting food and Agri wastes (otherwise destined for landfill) to clean renewable energy which can displace LPG for commercial cooking in restaurants and hotels. The 'waste' by-product of the process is converted into a nutrient rich organic manure which helps farmers reduce their use of chemical fertilizers further reducing GHG missions.
Mission Innovation's 1.5°C Compatible Solutions Framework, developed and led by Sweden, has identified Carbonlites as one of the top 100 solutions in the world that can significantly reduce GHG emissions. It has the potential to reduce 45 megatons of CO2 by 2030.
Senthil Sankar led the Nativelead Karur's foray. He sees immense growth potential for the start-up that completed its second year since its seed round of investment with proven unit economics. A scalable and asset lite business model with corporate partners and municipal bodies across India were Carbon Masters prime attraction.
The major revenue streams for Carbon Masters, started in 2016, are from the sale of Carbonlites Bio-CNG cooking Gas, Carbonlites Bio-Enriched Organic Manure, plant operations fees and the sale of ancillary products required to set up the infrastructure.
The fund infusion is meant for expanding operations in new markets. The company currently has a strong presence in Karnataka and Madhya Pradesh. The next phase will see Carbon Masters take its energy and organic manure solutions to Tirupati Andhra Pradesh and Tamil Nadu.
The plant has a production capacity of 600,000 kgs of Bio-CNG and 3000 tons of organic manure a year. The firm projects Rs. 12 revenue in 2020/21, Rs. 30 crore in 2021-22 and Rs. 75 in 2022-23.
Market potential
The commercial market for LPG in India, the firm says, is Rs. 180 billion. "As India decarbonizes its economy it can replace that LPG with Carbonlites."
India's chemical fertilizer market is $27bn. The GOI is asking farmers to reduce their chemical fertilizer consumption by 50% by 2025 opening up a potential market for a quality branded organic fertilizer of $13bn.
IOCL estimate the potential for bio-CNG for transport as $9 billion a year (SATAT Initiative)
India is facing three big challenges. Firstly millions of tons of garbage (55% of which is biodegradable) are going to landfill annually causing severe health and environmental issues. Secondly, India imports 80% of its oil and 50% of its gas requirements. This drives up its carbon footprint, impacts the air quality in its cities and reduces its energy security. Thirdly, for millions of Indian farmers the overuse of chemical fertilizers and pesticides and the lack of addition of organic matter is leading to infertile soils and reduced crop yields are negatively impacting farmers' incomes.
Branded Organic Fertilizer
Carbon Masters has devised an innovative way for managing organic waste by collecting and converting the waste into climate-friendly fuel and organic fertilizer which we brand and sell as Carbonlites. It collects separated organic waste in its bio-CNG trucks from various bulk waste generators and then treats that waste anaerobically to produce Carbonlites bio-CNG and Organic Fertilizer.
Carbonlites Bio-CNG has successful applications for commercial cooking displacing LPG, and as a transport fuel displacing diesel. Carbonlites organic manure is sold to farmers to help them reduce their dependence on chemical fertilizers. Both products save costs and carbon emissions.