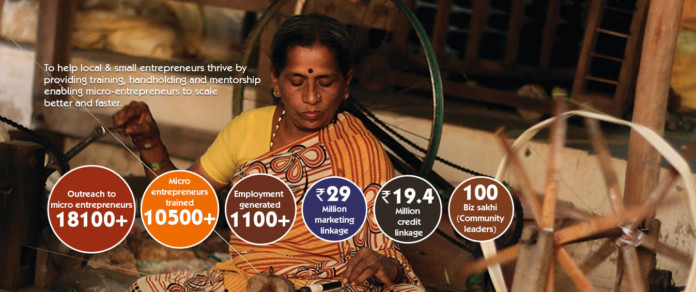 Gururaj Deshpande and Jaishree Deshpande began their mission "to accelerate the creation of sustainable and scalable enterprises that have significant social and economic impact," in 1996 in the United States. Since then their dream is unfolding in significant ways especially at their headquarters in Hubballi in Karnataka.
The tipping point in their massive drive for building and nurturing social entrepreneurship eco-system seems to be around the corner. That's when the Deshpande Foundation believes it is ready to compete with big corporations in producing relevant and innovative products and solutions for consumers at the bottom-of-the-pyramid.
Opening the 13th Hubballi Development Dialogue on 1 February 2020, Gururaj Deshpande, popularly called Desh, said: "We have done four things right. We now have 600 people in the Foundation who are closely connected with the needs and demands of the people they are meant to serve. They have also come to embrace modern systems and processes. Our hope is that in a few more years, we would have the talent and processes that can compete with the best corporation in the world to actually build relevant products and solutions."
The second right thing, he said, is building a system that is open and receptive to best ideas that could come from anywhere. "We have to make sure that we get ideas and technology. Our computer systems and content are as good as those used in corporations. We will use techniques to take innovations that are available for the 2 billion affluent to the under-served 5 billion."
The third right thing he said is to make sure they have enough resources for research and development so that they can embrace experimentation. The Deshpande Foundation has a strong list of corporate, international and domestic funds with whom it already engages for many of its programs.
The fourth right thing, he said, is to make sure people have a skin in the game. "Coming up with sustainable models where we add value and have people who want to pay (a part of it at least) for that value is very important."
CSR Funds Should Help NGOs Scale
Desh is worried that a majority of NGOs with good ideas, products and solutions have weak balance sheets. In most cases they just have funds for payroll for a few months. He exhorted companies to help fund NGOs to scale so that they can make a bigger impact. The Rs. 20,000 crore CSR fund basket currently funds mostly programs but a part of it could fund NGOs to scale.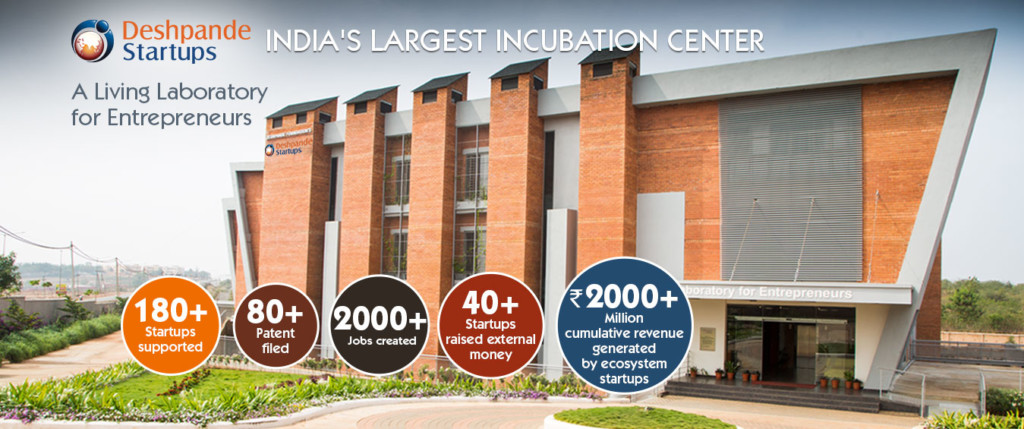 The Fourth 'I'
The theme of the 13th DD was how to align intention, innovation and impact. "Unfortunately the three don't get connected. This is something the world doesn't really know how to do," Desh said. While most of the solutions today are focused at solving the problems of the top two billion people, he said, there's a need to learn how to use the same innovation to address problems of the bottom 5 billion market by aligning the three 'I's.
Madan Padaki, serial social entrepreneur, believes its important to have the fourth 'I' – Integration. It's important that intent, innovation and impact could be sewn into a common thread. Currently, most people leading the three 'I's work in silos which are draining organizations of their energy and resources.
The ambitious Global Association of Mass Entrepreneurship (GAME), started in 2018, where Madan is a co-founder, along with Ravi Venkatesan, is aiming to achieve scale through integrating all the pieces as seamlessly as possible.
It has set an ambitious target to create youth-led mass entrepreneurship at the local level. This will help create 10 million entrepreneurs, 50% of women, who will go on and create 50 million jobs by 2030.
Vivek Pawar spoke about his new learnings after he took over as the CEO of the DF just over a year ago, to enhance better outcomes for many of their large initiatives. Significant learnings were –
To take on only significant problems
To ensure execution is simplified
To have an exit strategy for programs to ensure they don't hang around beyond their remit
To adopt a cluster-based instead of distributed-based approach to optimize resources to ensure greater reach
To do more with less
DD has so far trained 10,000 micro entrepreneurs in five districts in the last decade or so. See charts in the article for other impact numbers.
https://www.deshpandefoundationindia.org