Corporate learning expert Shalmalee Nath explains why it is necessary to upskill every facet of the organization in new green skills to drive sustainable practices. In the light of the recent "final warning" from the United Nations on the need to accelerate the world's united fight against climate change, Indian business leaders are wondering how best they could contribute.
Fortunately, these sentiments are firmly based in Indian culture anyway. As Commerce Minister Piyush Goyal noted, Sustainability is not just a priority on the G20 agenda but a deeply ingrained aspect of Indian culture.
Clearly, as the world's fifth-largest economy, India's 7,000-plus publicly listed organizations must take a central role in the global push to achieve Net Zero. The Republic's leadership will not only guide the entire region toward a more sustainable future but serve as an inspiration for others.
Indian CEOs step up
On this front, it's heartening to see Indian enterprises from multiple industries pledging to make substantial changes in their carbon behaviour. From Vedanta to Aditya Birla Group, JSW Group to Adani Transmission, Mahindra & Mahindra to Dalmia Cement, numerous Indian multinationals have declared their commitment to achieving carbon neutrality by 2050. Reliance Industries is targeting an even earlier date of 2035, while Infosys, Bharat Petroleum, and Godrej are also committing to practical steps towards reducing their carbon footprint.
In parallel, Indian CEOs are taking their emissions reduction targets seriously, recognizing that their ESG (environmental, social, and governance) credibility will impact their access to capital and will have a growing influence in determining global business opportunities. They are also aware that non-compliance with ESG standards can result in regulatory violations and legal consequences. To tackle the issue of "greenwashing," new laws have been enacted in India, with regulators planning to gather historical data on emissions. In addition, mandatory Business Responsibility and Sustainability Reporting has been mandated for the top 1,000.
Such actions signify a new sense of accountability towards the environment and a sustainable future. It is worth noting that India has been one of the few major countries that has lived up to its commitments under the Paris Agreement, as highlighted by global management consultants McKinsey. Nevertheless, there is no room for complacency. The peril posed by human-induced climate change in Asia is particularly acute in this part of the globe requiring immediate and practical remedial actions.
HR and L&D leaders may need to step forward to help the C-Suite.
The challenges of green transformation
Despite the importance of green ways of working, the transition is not a simple process as it requires not only changes in a company's operations but also in the mindset of its employees.
In fact, it's the latter who must be at the forefront of such a transformation. To empower them and manage risks and leverage new opportunities presented by more environmentally conscious ways of working, companies must take immediate and comprehensive action.
Such action requires a focus on two key aspects of people transformation: capability and culture, which will be pivotal in driving the necessary change. Reassuringly, we know how to do that, as HR and L&D leaders played a critical role in ensuring that employees managed recent pandemic-inspired digital transformation.
What is needed is a similar move to inculcate the right capabilities and knowledge to embrace sustainability and demonstrate the appropriate attitudes and behaviours to promote sustainable practices. As a result, the HR team has become a critical partner in driving sustainable practices and cultural change throughout the organization, working collaboratively with senior leadership.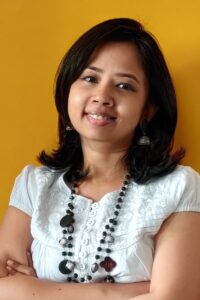 This agenda has garnered support from influential Indian and global brand customers. For instance, HCLTech, a prominent Indian technology company, has announced the launch of the HCLTech Sustainability School and its first-ever comprehensive climate literacy learning series. This series aims to promote awareness of climate change's impact among HCLTech's 220,000+ employees.
We see great room for optimism here, despite the headlines inspired by the UN's urgent warning. As more Indian companies pledge to become carbon neutral and embrace sustainability, heads of HR, L&D, and Culture will become highly effective partners to the CEO. By working collaboratively with senior leadership, HR and L&D leaders can support their organizations in becoming leaders in sustainability—both in India and globally.
The author is the APAC Head of The Climate School, the learning arm of global insurer AXA Climate
Learnings from Running The Climate School
Antoine Poincare, Head of Training at AXA Climate Change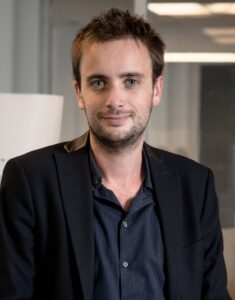 I work for The Climate School, the sustainability awareness training arm of European insurer AXA Climate, working with 100+ clients including Unilever, Schneider Electric, Accor, HCL Technology, Capgemini, BNP Paribas, Orange ING, Heineken and others.
We operate in Europe (France, UK, Germany) and Asia (India, Singapore, Australia) and aim for global coverage. Our two challenges are to have more people complete the training internally in user organizations, and expand the scope of topics we cover. We're doing that by releasing a course every two months. The next courses are on Adapting to Climate Change; How to have a biodiversity strategy, and the Impact of Sustainable Transition on procurement manager's job role, for instance.
A major learning over the past few years on the green issue is that companies are good at training employees to what's specific to their industry, but there is a lot of that work that can be standardized. An external provider can do that better, and The Climate School was built on this concept of helping organizations cover the 80% standard elements (sustainable culture, impact on economies, impact on support function, etc.) so that you can concentrate on the remaining 20%.
Another learning is that the biggest mistake for an organization is to focus on "new jobs" and ignore the greening of existing jobs. Of course, those new green job titles sound intriguing, but it's like the move to digital 10 years ago: some people really are "Virtual Reality Architects," but what is a lot more significant is how much more digital current jobs became (HR, Comms, Facilities Management, etc.). It's the same with sustainability, so we shouldn't over-obsess on shiny new job descriptions. Focusing on everyone's new green responsibilities, whatever their function, is the best way forward for both Indian and global companies.
SustainabilityNext crossed its 100th Edition in October 2022. Since April 2013, every month, SN has been publishing action-oriented green entrepreneurial stories, sharp interviews with change leaders and incisive book reviews. We wish to make it a fortnightly shortly.

SN Youth, launched in June 2021, is turning into a platform for the youth to share their green journey and inspire others.

SN launched India's first Green Literature Festival in July 2021 to celebrate and grow environmental writing and reading among the youth, executives and entrepreneurs.

You will agree that only awareness is not enough. The world today needs action NOW to save itself. Support our efforts to drive climate action by reaching a million readers by December 2023.