Etsy, the global marketplace for unique and creative goods, has partnered with Samhita Social Ventures. It will onboard artisans from the Samhita Social Ventures' ecosystem onto its global marketplace and opening the opportunity for them to access a wider market for their products. It will help sellers start their online selling journey and run their shops.
Etsy will provide them with digital enablement and training workshops including modules on online selling and entrepreneurship. It will also be granting these sellers a fixed amount of free ad credits and waive off listing fees for a period of time. This partnership will help local products from India in categories such as handloom, weaving, wooden toys, pottery, grass and bamboo products, accessories and more.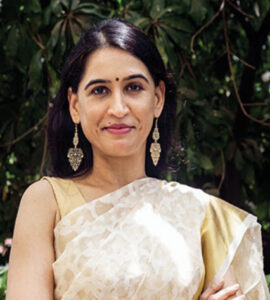 Priya Naik, Founder-CEO, Samhita Social Ventures said, this collaboration with Etsy is aimed at enhancing digital literacy and offering improved market linkage channels to India's artisans. By bridging the gap between traditional handicrafts and modern digital commerce, we aim to create new opportunities for India's artisans to showcase their unique creations to a global audience and create a more inclusive and sustainable future for the sector. Samhita provides market access and enablement support to more than 25,000 small sellers, weavers and artisans across India.
Founded in 2005 and headquartered in Brooklyn, New York, Etsy has been in India since 2018 and is committed to empowering small businesses and strengthening communities across the country. It operates two-sided online marketplaces that connect millions of passionate and creative buyers and sellers around the world.
Etsy, Inc.'s "House of Brands" portfolio also includes fashion resale marketplace Depop, musical instrument marketplace Reverb, and Brazil-based handmade goods marketplace Elo7. Each Etsy, Inc. marketplace operates independently, while benefiting from shared expertise in product, marketing, technology, and customer support.
SustainabilityNext crossed its 100th Edition in October 2022. Since April 2013, every month, SN has been publishing action-oriented green entrepreneurial stories, sharp interviews with change leaders and incisive book reviews. We wish to make it a fortnightly shortly.

SN Youth, launched in June 2021, is turning into a platform for the youth to share their green journey and inspire others.

SN launched India's first Green Literature Festival in July 2021 to celebrate and grow environmental writing and reading among the youth, executives and entrepreneurs.

You will agree that only awareness is not enough. The world today needs action NOW to save itself. Support our efforts to drive climate action by reaching a million readers by December 2023.