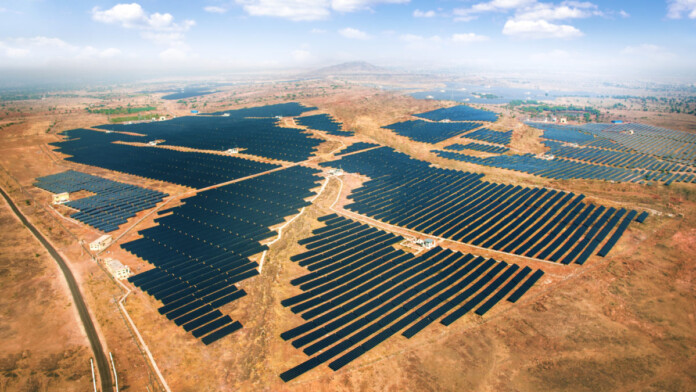 Sterlite Power, a leading power transmission company in India and Brazil, has been awarded the transmission project for evacuation of power from Renewable Energy Zones in Rajasthan under Phase-III Part G. The project was bid out through tariff-based competitive bidding (TBCB) process. Sterlite Power received the letter of intent from PFC Consulting Limited (a wholly owned subsidiary of Power Finance Corporation), to build the project on BOOT (build, own, operate, transfer) basis, for a period of 35 years.
The entire transmission system forms a critical part of the roadmap released by Ministry of Power in 2022 for integration of over 500 GW RE Capacity to the national grid by 2030. The project will involve construction of a 350km, 765kV transmission corridor from Fatehgarh III to Beawar in Rajasthan. It will enable evacuation of a part of 20 GW of renewable power from Renewable Energy Zones in Fatehgarh (9.1 GW), Bhadla (8 GW) and Ramgarh (2.9 GW) areas of the state.
This is the company's eighteenth transmission project in India. This is the second green energy project for the company and its first in Rajasthan. Recently, Sterlite Power commissioned its first green energy project, at Lakadia called the Vadodara power transmission project in Gujarat. Since its commissioning, the ~300 Km long project is supplying 5,000 MW of reliable and green power from renewable energy-rich state of Gujarat to the national grid.
Sterlite Power has a robust portfolio of 30 completed, sold and under construction projects covering approximately 14,602 circuit kilometers of transmission lines across India and Brazil. The Company has a portfolio of high-performance power conductors, extra-high voltage (EHV) cables and optical ground wires (OPGW).
The Company provides bespoke solutions for the upgrade, uprate, and fiberization of existing transmission infrastructure projects. Advancing the carriage toward a green energy-efficient future, Sterlite Power has an increasing focus on integrating renewable energy into the grid. It is the sponsor of India's first power sector InvIT, listed on the BSE Limited and the National Stock Exchange of India Limited.
https://www.sterlitepower.com/
SustainabilityNext crossed its 100th Edition in October 2022. Since April 2013, every month, SN has been publishing action-oriented green entrepreneurial stories, sharp interviews with change leaders and incisive book reviews. We wish to make it a fortnightly shortly.

SN Youth, launched in June 2021, is turning into a platform for the youth to share their green journey and inspire others.

SN launched India's first Green Literature Festival in July 2021 to celebrate and grow environmental writing and reading among the youth, executives and entrepreneurs.

You will agree that only awareness is not enough. The world today needs action NOW to save itself. Support our efforts to drive climate action by reaching a million readers by December 2023.