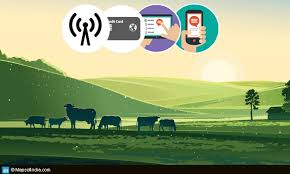 ICICI Bank launched India's first digital village project in Akodara, in Sabarkantha district of Gujarat, in January 2015. It goes beyond ATMs, it includes sale of goods to purchase of products including milk from the vendor or kirana stores. Even school records have been digitized along with Gujarati syllabus and even teaching methods and tools.
"This way, we are ensuring that the teaching can be much more effective and can be done without physical books or any other physical items in a school," ICICI CEO Chanda Kochhar said at the launch ceremony.
The bank has set up e-health, e-milk producer group, Wi-Fi connectivity and schools with digital black boards in the village, along with a host of other digital facilities.
The village also has high speed broadband connectivity via Wi-Fi and farmers can access the latest information on prices of agricultural commodities on NCDEX. Besides, a website is being created for the village.