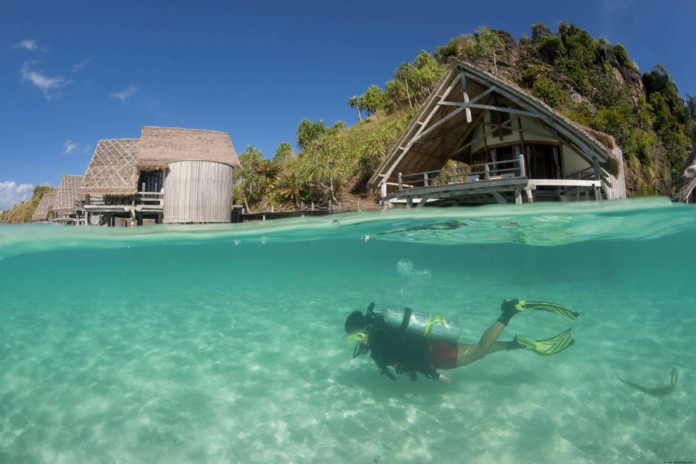 The debate about whether the customer is the king or an ass goes on. Steve Jobs was one of the early disruptors of the 'customer is the king' belief – he gave customers something they didn't know they wanted. Today, Apple is the most valuable company on Planet Earth. Jose Dominic stumbled upon this idea in 1988, even before Steve Jobs did, and has become wildly successful since then.
"Why do we load him (customer) with kingship? It's like holding a tiger by its tail. Neither he nor us, will know where to go," Jose says. Instead, he believes in the villagers' approach – 'give what they have, not give what the customer wants.'
This learning has made Jose Dominic India's pioneer in authentic and eco-friendly luxury resort business. He learnt his way up without forgetting lessons each of his projects taught him. In fact, he is happy to share it with everyone so that it has a multiplier effect. That's what he did at an eco-tourism conclave he participated in Bangalore late February 2017. The conclave was put together by NGO Dharthi, IIM Bangalore Centre for Corporate Governance & Citizenship (CCGC) and SustainabilityNext.
Jose's firm CGH Earth (formerly known as Casino Group of Hotels) has been in the hospitality business since 1954. It began as a small hotel catering to Cochin Port's visitors. Today, it has grown into a large experiment in immersive tourism. The group's hotels include Spice Village in Thekkady, Coconut Lagoon in Kumarakom, Spice Coast Cruises on the Vembanad Lake, Marari Beach in Mararikulam, Brunton Boatyard and Chittoor Kottaram in Cochin, Maison Perumal in Pondicherry, Visalam in Chettinad, SwaSwara in Gokarna and Kalari Kovilakom in Kollengode. His first project in Bangaram Island 25 year lease expired recently.
Writer Joan Erickson has said "Vital lives are about action. You can't feel warmth unless you create it, can't feel delight until you play, can't know serendipity unless you risk." Jose Dominic's serendipity moment happened when his little known Casino Hotel was awarded the contract to develop India's first island resort on Bangaram Island in Lakshadweep.
Jose Dominic didn't have the funds to develop the island into a luxury resort the way it is done globally. That forced him to reflect on what true luxury could be for customers who are used to the best of modern comfort. He stumbled upon the idea that experiencing nature in its purest and unadulterated form can be the new definition of luxury. It was the risk he was willing to take and it worked brilliantly.
He has applied this principle to all his properties where there are no television, air conditioners and newspapers. They were replaced by nature related activities like making paper from elephant grass, bullock cart ride, vermi-composting, learning about local cuisine, treks to discover flora and fauna.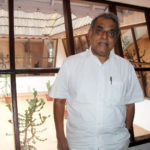 Pricing innovation

Jose says, "Our discovery was – luxury is not ostentation, but experience of nature. That was the disruptive innovation we stumbled upon. This strategy guided us in all our future projects. It is offering as authentic, as genuine and as unspoiled as possible for the customer who has been there and done that."
How to price experience of nature was perhaps the biggest question that Jose has asked himself and resolved in his long career in this business. His logic was – if the customer is fine with paying $180 a night on a five-star transit hotel, how much would he be willing to pay for a destination hotel? He decided to charge the same price the five-star hotel charged in 1990. His friends were aghast. He stuck to his logic and it has paid him huge dividends since then. Jose said most customers advised him not to change anything in his island resort, even if he had to double the price. At US 500 a night in 2010, his resort was full most days and was the most expensive island resort in India.
CGH has worked with many other concepts that have given his properties an authentic experience tag. For example, he says, "We would serve only what would grow within the 50 mile radius. It gave the customer more value than if we gave them all the usual luxury like variety of cheese they are used to." He started using solar power and recently launched a solar boat as well.
Since Jose's first burst into eco-tourism in 1990, the percentage of the Alert Independent Traveler (AIT) has gone up, even if it's less than one fifth of the size of the tourism industry. AIT's are discovery oriented and seek exceptional and pure experience. The majority still belongs to the sun, sand and surf (SSS) segment. They demand similar comforts in different locations.
Jose's mantra today is –luxury as an experience, not a product – where consumers' interest is subjugated to that of the environment and the interests of the local community.
His winning formula is Luxury = ECC (Environment, Community & Customer in that order.) "Harmony of the three makes it luxurious – that's our discovery."