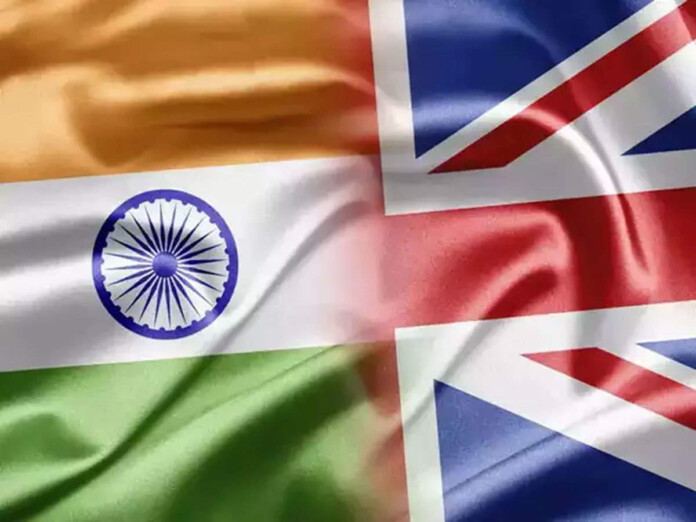 570 British companies operate in India. They see a lot of promise in collaborating with Indian companies in identifying business opportunities – both technical and financial – to strengthen each other's fight against the climate crisis.
Businesses all over the world are increasingly, and rightly, taking up their role in contributing to sustainable development and a positive societal impact. That includes supporting a greener future, helping to nurture widespread education, maintaining a healthy population, and upholding equality for all people. As this duty extends itself across national borders through trade and investment, the scope for international collaboration and learning is hugely positive, to the benefit of business and its shareholders, and to wider society.
This shift is the result of changing priorities from investors, employees, and consumers. Not only are these the 'right' things to do, they are measurable, recognisable and economically sustainable approaches. Increasingly people want to work for such companies, consumers want to buy goods and services from companies which are recognised as helping the environment, and more and more investors are increasing their weightings towards such sustainable practices, accelerating behaviour at Board Level and within 'C-Suites'.
The UN Sustainable Development Goals are the universal framework for sustainable development, made up of 17 goals that cover all aspects of development, from hunger and sanitation, to industry and climate action. India has a committed voice in Prime Minister Modi in these important areas. Indeed, the UK India Business Council (UKIBC) would argue that an ongoing and close Indian involvement in seeking solutions to the UN Sustainable Development Goals underpins many of the reforms seen thus far in India.
Environmental consciousness is particularly relevant at the moment due to the recent UN Climate Change Conference, or COP26, after much anticipation. At COP26, Prime Minister Johnson and Prime Minister Modi jointly announced three high-profile commitments that will see our countries work in partnership across renewable energy grids, finance, and disaster relief. All are important but I will focus on one in particular as not only exemplary of important climate action but of UK-India partnership:
The Green Grids Initiative—One Sun One World One Grid (GGI-OSOWOG) is the first international network of global interconnected solar power grids. By working together, countries can benefit from the endless energy of the sun, using their energy and sharing it with other countries at times when they are in daylight hours. In response, they would receive energy from other countries during night-time hours. Of course, this already exists at a bilateral and regional level, but the One Grid sets out a global energy ecosystem. This partnership between the UK and India leading together on a global stage is right and appropriate for the fifth and sixth largest economies in the world.
As COP26 indeed showed, climate-related and sustainable finance will be vital to help poorer countries to invest in climate-resilient infrastructure and clean energy, and to incentivise sustainable behaviours. Government support is vital, but this monumental effort will require the public and private sectors to work hand-in-hand.
The Scotch Whisky Association became the UK's first food and drink trade association to be recognised as a Race to Zero partner in the lead up to COP26 in Glasgow in November 2021. The Strategy commits the sector to reaching net zero in its operations by 2040 with ambitious targets to drive down the industry's environmental impact in key areas including water use, packaging and responsible land use. These sentiments were echoed by companies across the industry such as Pernod Ricard and Diageo.
The net result of this more conscientious action plan for India and other partner countries is responsible, sustainable products for consumers that meet the needs of today and the future. And as trade, investment and collaborations take place between our countries, companies gain new technologies, new ways of working, and direct support to bolster their efforts, to the advantage of wider society in both countries.
The bilateral relationship between the UK and India is growing to new heights under the new Comprehensive Strategic Partnership announced by our two Prime Ministers in May 2021. The 'CSP' is indeed 'comprehensive', committing our countries to working together across areas including health, education, energy, finance, defence, and climate, underpinned by trade and investment, namely the people and businesses working between our two countries. It is businesses and people that ultimately make the relationship, so as more businesses take on this added responsibility to support society, trade and investment will be win-win for people and business.
We at UKIBC have always maintained that trade and investment between the UK and India should be about partnership, collaboration, and a two-way relationship. Business will play a key role in the innovation, production, and distribution of the goods required to overcome global challenges, not least the urgent pandemic recovery and climate change. As a result, the drive for sustainability and the tackling of development challenges, as well as profit and financial gains, will be incorporated into trade and investment, thus contributing to global cooperation towards the same societal goals.
With more than 570 UK companies working in India, and the acknowledged notion that business has a societal role to play, investment is helping to engender prosperity in education, healthcare, gender equality, and energy, as well as creating jobs and economic growth. UK and Indian partners will, and are, shaping each other's societies as a result. India's benefit is our benefit, and our benefit is India's benefit.