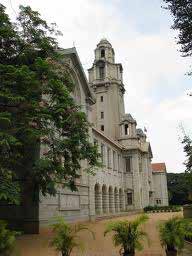 A 12-member team of students, alumni and faculty from the Indian Institute of Science (IISc) is all set to bridge the gap between research and business in India.
A student council initiative, EntIISc (read Entice), which stands for Innovation at IISc, was launched recently. "It is a student-run initiative to encourage, promote and support entrepreneurship and innovation at the premier institute," said Pramod Kumar Verma, convener at EntIISc. With this vision, EntIISc is to be a welcoming forum to promote and sustain entrepreneurial spirit and to facilitate ideas and networking by means of events, workshops, and training. Its three goals are represented in the EntIISc triangle – support, spirit and networking towards entrepreneurship.
The team will communicate with official bodies at IISc like the Society for Innovation D e v e l o p m e n t , Entrepreneurship Cell, IP Cell and the Department of Management Studies. "Then, we'll put together a mentors' pool for potential start-ups, besides providing training and holding workshops on aspects of entrepreneurship and innovation," said a team member. The team will also network with national and international organizations.
With the core aim of stimulating the spirit of entrepreneurship and innovation in the campus, EntIISc, the founders believe, will help students, alumni, faculty, research/project staff, associates and collaborators.