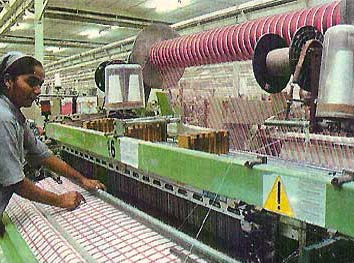 A water management project among textile suppliers in India – led by the Stockholm International Water Institute (SIWI) and Swedish fashion brands Indiska, KappAhl and Lindex – has demonstrated how efficient resource management in textile production in India can achieve substantial environmental improvements and financial gains.
In an industry with low profit margins and negative environmental impact, the SWAR project showed that by implementing resource efficiency recommendations in production lines, savings in energy, chemicals, and water consumption lead to cost-savings in production and better environmental impact. The project design restructures production costs with water flow becoming a cost-carrier.
In the Delhi region alone, the Indian project partners implemented 85 different "lowhanging fruit" recommendations suggested by SWAR. The results were staggering: a 765 percent return on investment in one year and an average payback time of 11 days per project, according to a press statement from SIWI.
"SWAR has been much more effective than other resource management projects that we have undertaken in that it has gone beyond giving paper reports and has actually helped implement projects," said Mukesh Tomar of Maya Exports, one of the suppliers in the project.
In water-scarce Delhi, the project reduced total water consumption by an annual 84.5 million litres or 6.6 percent. It reduced electricity use by 3.4 percent, fuel by 4 percent and chemicals by 14 percent at supplier and subsupplier levels. This resulted in an annual 1.7 percent saving in production costs for all 35 units.
The recommendations include applying best-practices such as right-first-time chemical dyeing procedures, household savings, rainwater harvesting, effective waste water treatment and reuse, as well as efficient boiler heating cycles.
http://www.cleanbiz.asia/ news/indian-textile-suppliers- see-765-roi-through-water- management#.Ux2GFj-SxcI