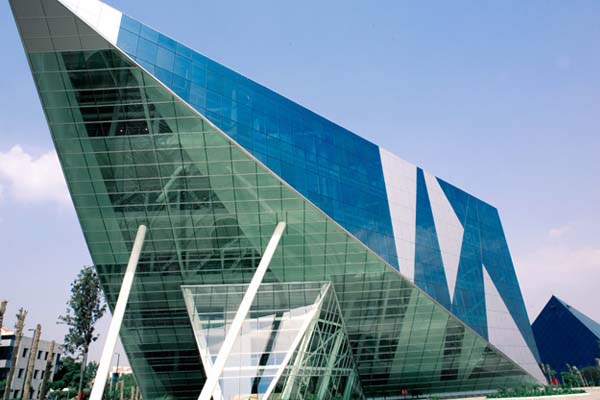 The Bengaluru-headquartered Infosys, India's second largest IT company, recently announced that it had won the prestigious United Nations Global Climate Action Award in the 'Climate Neutral Now' category. It's the only corporate from India to earn this recognition for its efforts to combat climate change. The announcement of the winners came shortly, after the UN Climate Summit in New York in September 2019.
The award will be presented to Infosys at the UN Climate Change Conference (COP25) in Santiago, Chile in December 2019. The UN Global Climate Action Award this year received 670 applications.
Milestones
A company press note said Infosys began its action to combat climate change in 2008, with an assessment of its carbon footprint. In 2011, it made a voluntary commitment to the United Nations to become carbon neutral. Since then the company has been on an accelerated plan focusing on energy efficiency, renewable energy (RE) and offsetting emissions.
Infosys is the first signatory to the RE100 global campaign and is transitioning to renewable energy for all its electricity needs
The company reduced its per capita energy consumption by over 51% since 2008
46% of the company's electricity came from renewable energy sources in FY2019, which included about 49 megawatt (MW) from owned solar plants
Infosys has a portfolio of large community-based emissions reduction or offset projects to compensate for emissions outside Infosys' boundaries. These projects benefit over 100,000 families contributing to the socio-economic development of rural India.
Pravin Rao, Chief Operating Officer, Infosys, said "At Infosys, what started as an endeavor to become carbon neutral, has turned into a journey of fulfilment and hope. This has been possible with our strategy to integrate carbon neutrality with sustainable development."
To know more about this award, please visit https://unfccc.int/climate-action/momentum-for-change/climate-neutral-now/infosys
Carbon Neutral by 2020
In 2011, Infosys made a pledge to become carbon neutral by 2020.
With over 229,000 employees and clients in 46 countries, Infosys has sought to address its significant carbon footprint in all aspects of its global operations.
It is transitioning to 100% renewable energy and has placed an internal price on carbon against which it assesses its projects and investments, and runs an offset programs.
All its emissions are tracked using software applications and audited by a third-party verifier.
Three Pillars
Infosys' approach to achieving carbon neutrality is based on three pillars: reducing energy consumption through energy efficiency, transitioning to renewable energy sources and offsetting emissions that are beyond its control. Infosys has also promoted sustainable practices amongst its employees and vendors to reduce their footprint.
In over a decade between 2008 – 2018, Infosys has brought on board over 120,000 employees and grew their office space by 178%, adding 46 million square feet of floor space. In the same period, the emissions from their direct operations have dropped by over 70% on a per capita basis.
The company has also established an internal carbon pricing system to raise awareness about the carbon footprint of each of its departments while incentivizing emissions reductions. Any remaining emissions are compensated for via six community-based carbon offsetting projects implemented by Infosys in partnership with various NGOs and agencies.