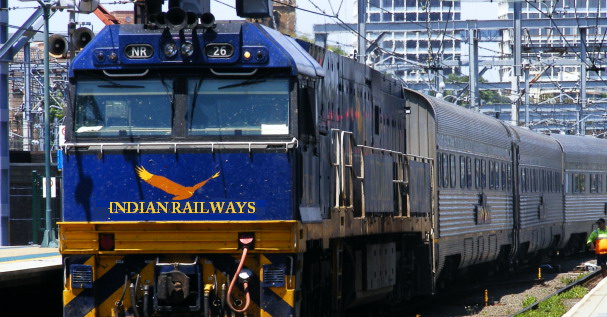 The Indian Railway Finance Corporation (IRFC) listed its first green bond at the London Stock Exchange recently. Nikhil Rathi, CEO, London Stock Exchange plc, said: "I am honored to celebrate this landmark transaction with the Managing Director and Director of Finance of IRFC. Today's green bond listing is a significant milestone for India and IRFC, allowing the country to further tap a dynamic new international channel of finance for Indian infrastructure.
Mr. S. K. Pattanayak, Managing Director, Indian Railway Finance Corporation (IRFC) said: "Our debut green bond is a significant milestone for IRFC, supporting the company's ambitious infrastructure green projects, which includes procurement of rolling stocks electrifying rail tracks across India."
This is the sixth green bond transaction on London Stock Exchange by an Indian issuer and fourth on London Stock Exchange's new International Securities Market (ISM), reinforcing London Stock Exchange's position as a leading global venue for international debt and sustainable fundraising. Green bonds in London have raised over $3.2 billion in November 2017 alone.
2017 saw 64% growth in the number of green bonds listed on London Stock Exchange, compared with 2016 and a 65% increase in money raised. In 2017 year-to-date 23 green bonds have listed in London, raising $9.4 billion, compared to 14 green bonds which raised $5.7 billion in 2016. In total, there are 61 green bonds listed in London that have raised over $20 billion in aggregate terms across seven currencies.
Sean Kidney CEO Climate Bonds Initiative said: "Indian Railways is the third state backed entity to seek global exposure by issuing a certified green bond and listing in London. This IRFC green bond and the previous issuance from IREDA and PFC are a sign of the enormous market opportunities for international investors in green energy, transport and infrastructure to meet India's intertwined climate, energy and development goals.