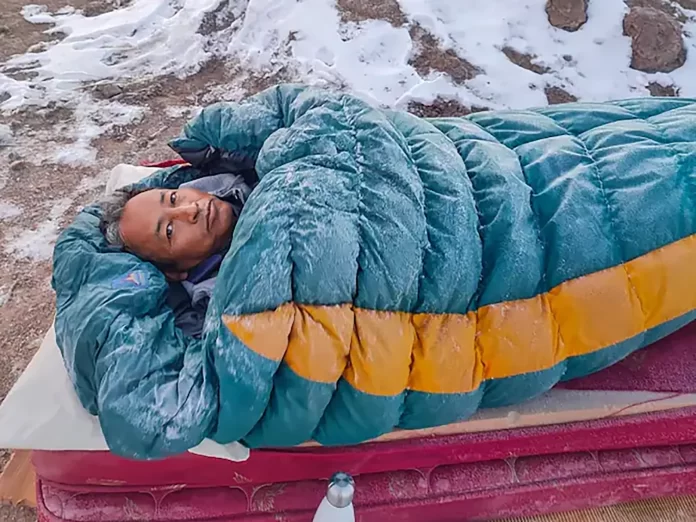 Sonam Wangchuk's recent hunger protest highlights the key debate facing India today – are local people better at protecting fragile ecosystems around them or are centralized, powerful governments better at it? This debate gets more vocal if the locals sit on valuable natural resources that are viewed as vital for national economic growth.
The Indian Constitution makers anticipated this clash of interest and introduced the Six Schedule. The Sixth Schedule empowers district autonomous councils to administer rights over land, forest, sanitation, and employment, with the interest of safeguarding cultural and indigenous identities. The experiment in the North-East seems to have worked until in recent years when national parties started fighting local elections. They tend to mix up national and local interests.
Wangchuk told the media that people of Ladakh did not want mining companies and mass tourism. They don't want industry to thrive at the cost of Ladkah's environmental integrity. He has also implored people of Ladakh to adopt sustainable living practices which is integral to protecting fragile Himalayan glaciers. Locals fear extinction of glaciers, which is the mainstay for their water needs.
Recent studies by Kashmir University students say Ladakh may lose two-thirds of its glaciers if they are not taken care of properly. They warn that glaciers which are surrounded by highways and human activities are melting at an alarming rate.
Protests as a means of drawing attention of 'insensitive' governments by environmentalists and local people is increasingly becoming a pattern in India. With climate crisis looming, there is intense pressure on governments today to respect local conditions. But since governments are influenced, and even funded by big industry, this tussle will continue.
Ladakh celebrated when it became a Union Territory in 2019 thinking it would have a better say in local issues than when it was under the Jammu & Kashmir administration. Wangchuk said he is beginning to regret it now.
Wangchuk is a 57-year-old Ladakh-based engineer. He set up an innovative school, the Students' Educational and Cultural Movement of Ladakh (SECMOL) in 1988. The campus runs on solar energy and uses no fossil fuels for cooking, lighting, or heating. He received the Magsaysay Award in 2018.