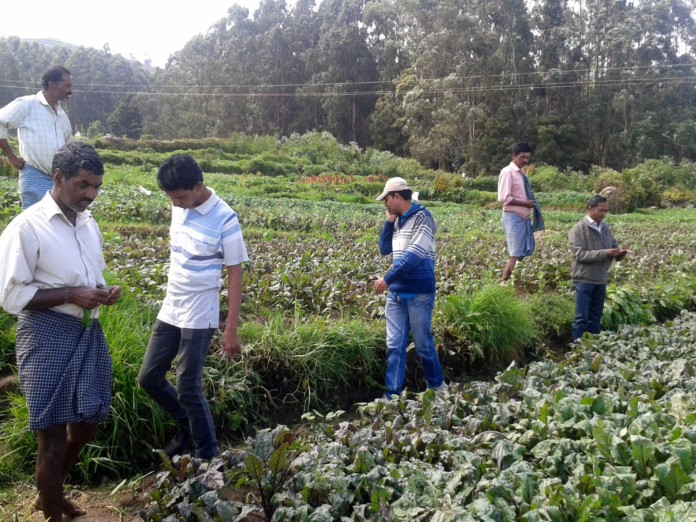 The Government of India's revolutionary Farmer Producers Organization (FPO) idea of public-private partnerships for developing horticulture has new takers.  The Ooty-headquartered Lawrencedale Agro Processing (Leaf) recently tied up with Governments of Andhra Pradesh and Karnataka and is in talks with the Tamil Nadu State Horticulture Department to expand its footprint.
Leaf is India's premier integrated fresh produce supply chain major. It says it sources ethically, aggregates, processes and distributes fresh produce to retailers in a branded, packaged format with highest hygiene, quality and food safety standards. It works with more than 3000 small land-hold farmers by improving yield quality through better crop inputs and techniques, assures them forward market linkages by avoiding multi-layers of intermediaries. It plans to expand its base to 10,000 farmers in the next
three years.
The Indian fresh produce scenario is dotted with vast number of small farmers who usually own less than 2 acres of land and are often caught in the vice-grip of intermediaries. On an average, there are at least 7 intermediaries with each earning 5-7 per cent margins.
"Leaf will extend its expertise in crop cultivation and post harvest management to harness the market potential, thereby helping the farmers realize better income levels. We will bring our expertise in the entire value-chain of the harvest right from soil testing to seed selection, soil enrichment to input advise, inculcate improved tending practices. Leaf engages with the farmer in the entire life-cycle of the harvest and also for beneficial forward market-linkages," said Palat Vijayaraghavan, Founder & CEO, Lawrencedale Agro Processing.