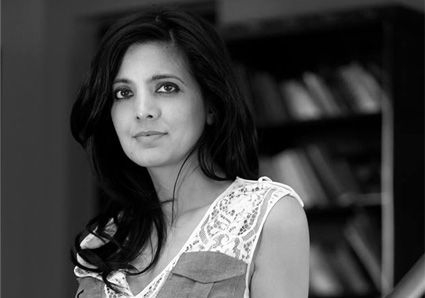 After three years as Chief Sustainability Officer at the $3.4 billion Jindal Steel & Power Miniya Chatterji has launched Sustain Labs, a 'sustainability incubator' based in Paris and New Delhi. She is bringing to play her 14 years of experience of working with Goldman Sachs and the World Economic Forum. Excerpts of her chat with SustainabilityNext
What's Sustainability Labs' Purpose?
Sustain Labs aspires to make organizations more sustainable, it has three parts to it:
Bringing on board large companies and transforming them into sustainable organizations
The second part is an online platform which will have laws, norms, best practices and research papers on sustainability. This will be hosted on a French government website — a scientific and academic exchange wing of the French government in India
And the third part will be research — a Masters course on Creating Sustainable Businesses and Policies
 What are the challenges in customizing your pedagogy to the Indian context?
Sustainability means looking at long term aspects rather than the short term alone, not losing sight of the important goals instead of firefighting only the urgent ones. To do so, context is everything. Industry, geography, culture all define the context within which an organization makes these decisions that determines its sustainability. The organizations in the incubator will be from across the globe, and each time the approach will be customized to context.
What is it that you can bring to the table which consulting firms which have sustainability verticals cannot?
First of all, the aim is to make every organization in the incubator self-sustaining on their sustainability agenda – in other words to make sustainability sustainable, so that they do not have to depend on consulting companies providing piecemeal advice. Secondly, consulting companies mostly advice, whereas the incubator will implement change. Just as a private equity firm makes companies profitable, the incubator would turn organizations around to make them sustainable. Third, the incubator connects research and top-level academics and experts at universities to companies, much unlike the more transactional nature of projects and staff at consulting firms.
What's your assessment of how Indian firms are transitioning towards a sustainable future?
There is a long way for Indian firms to go on this. In the name of sustainability, most companies are focusing on CSR and philanthropy, or merely adhering to environment norms. Fast tracking sustainability cannot come from regulations, because external pressure never works in the long term. Companies will become sustainable only when the mandate comes from the top – the CEO, Chairman, and Board of Directors, need to advocate for sustainability to be embedded at the core of what companies do.