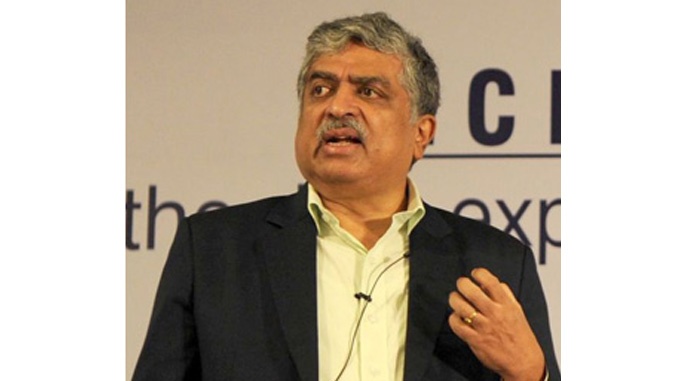 After the age of democratization of knowledge and information, the next big trend is democratization of data. Small firms and the so far unbankable people can now hope to use their data to raise loans.
Excerpts from Nandan Nilekani's talk at the CK Prahalad memorial lecture organized by Aspen India recently in Bengaluru
It is now possible to write business models where people can use data for getting credit. Indians don't get loans because the lender does not have enough data. This is because of what economists call knowledge asymmetry. How can we change this?
For example, if a person starts making payments using digital platforms. And with being part of GST there's enough data footprint which a bank can use to see if a person or a firm is bankable. SMEs can now start creating data footprints – which is authenticated and non-banking financial institutions can be more confident while giving loans. So, it is possible now to raise credit using data.
Knowledge asymmetry is also the cause for slow progress in skills development. If we can have a registry of a carpenter, for example, who improves his craft over a period of time; it is possible for him to become credit worthy.
It is possible now to invert data and put data in the hands of the entrepreneur. You can use data to eliminate data asymmetry in various activities like healthcare, financial services, skills and jobs. Data will become an engine to get a better life.
How to Invert Data?
 India already has a unique digital infrastructure called India Stack (www.indiastack.org). It offers the following Adhaar – Verify anyone with an Adhaar anywhere, anytime; eKYC – Digitize your KYC process & go paperless; UPI – Transfer money between bank accounts in India; Digilocker – Retrieve, Store & Share verified digital documents; eSign – Sign any document electronically using Aadhaar. It has a dramatic ability to lower costs and take digital footprint for a billion Indians.
GST is a big breakthrough. Businesses will see the power of their own data. Eight million businesses have signed up raising millions of invoices.
With open source and commodity hardware, the cost of building infrastructure is much lower than the benefits it is going to offer.
It also offers opportunity for people to use their data in a collective manner to negotiate a better deal (with banks or even consumer goods companies.)
There is now a growing consent fatigue. A robust data protection law will ensure how governments, businesses use your data.
Is data mining the next big opportunity for India's current ITES companies? With data combined with machine learning, you don't need domain knowledge. This will be a big challenge for established companies.