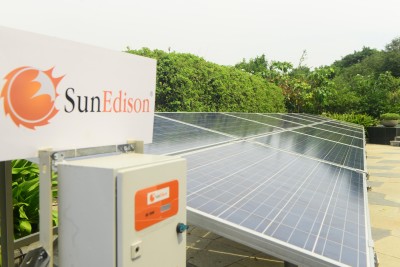 SunEdison Inc, once the fastest-growing American renewable energy company, filed for Chapter 11 bankruptcy protection on 22 April 2016 after a short-lived but aggressive binge of debt-fueled acquisitions proved unsustainable, Reuters reports.
The company said it had assets of $20.7 billion and liabilities of $16.1 billion as of Sept. 30. SunEdison's two publicly traded subsidiaries, TerraForm Power Inc and TerraForm Global Inc are not part of the bankruptcy. In a statement, the companies, known as yieldcos, said they had sufficient liquidity to operate and that their assets are not available to satisfy the claims of SunEdison creditors. The bankruptcy "will present challenges," however, including with financing agreements for certain projects, the yieldcos said.
"Our decision to initiate a court-supervised restructuring was a difficult but important step to address our immediate liquidity issues," said Ahmad Chatila, SunEdison chief executive officer.

He said the company planned to use Chapter 11 to reduce debt, shed non-core operations and take steps to get the most value out of its technology and
intellectual property.

Major SunEdison shareholders include Oppenheimer Funds Inc with a 11.9% stake, Black Rock Inc with a 6.5% stake, The Vanguard Group with a 6.4% stake and Adage Capital Partners GP LLC with a 5.4 % stake. Investors began to lose confidence in SunEdison's supercharged expansion last summer, when the company announced a $2.2 billion deal to acquire rooftop solar installer Vivint Solar Inc. At the time, renewable energy stocks were under pressure, in part because falling oil prices sparked concerns about demand for alternative energy sources, Reuters report added.