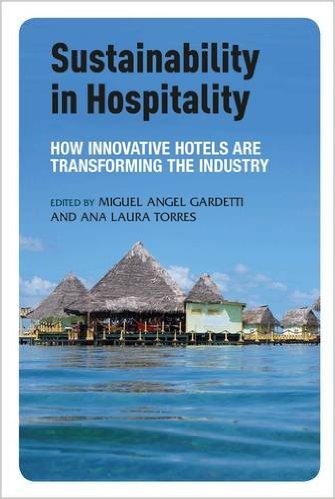 Sustainability in Hospitality
How Innovative Hotels are Transforming the Industry
Edited by Miguel Angel Gardetti and Ana Laura Torres, November 2015, Greenleaf Publishing
This ground-breaking research represents the most complete collection yet on how the hospitality industry is addressing sustainability and ethical issues. Covering supply chain management, innovative sustainability initiatives, CSR programmes, biologically-respectful tourism and Value Creation, Sustainability in Hospitality: How Innovative Hotels are changing the Face of the Industry presents valuable global viewpoints on embedding sustainability into all aspects of the hospitality industry, and the impact this could have on transforming the sector into an advocate for more sustainable, eco-conscious tourism.
The chapters in this edited collection span organisational governance, human rights and labour practices, environment and climate change, fair operating practices, stakeholder engagement, CSR and strategic management. The global reach of the collection brings case studies from China, the US, the UK, Mexico and Italy, while company case studies include Fairmont Luxury Hotels and Sextantio.
Sustainability in Hospitality: How Innovative Hotels are Transforming the Industry will be an essential read for academics researching the development of ethically-conscious and sustainable hospitality, and for hotel managers and group CEOs who want to know how sustainability and CSR can be embedded in their day-to-day operations.