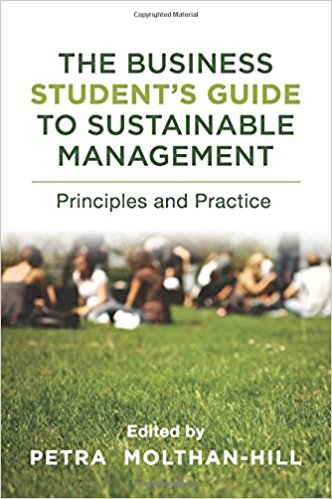 The Business Student's Guide to Sustainable Management has become a core textbook for business undergraduates. With a full introduction to sustainable management, the textbook covers all subject areas relevant to business students.
This second edition features fully updated chapters on how to integrate the Sustainable Development Goals into accounting, marketing, HR and other subjects in management and business studies. Furthermore, this second edition offers brand new chapters on how to teach the Principles for Responsible Management Education (PRME) in any business discipline, how to explore new business models designed to support sustainable development and how to crowd-source for sustainable solutions.
The book contains nearly 45 ready-made seminars/short workshops which enable teachers and students to integrate the Sustainable Development Goals (SDGs) into every discipline in business, including economics, operations, marketing, HR, and financial reporting. Each chapter follows the same easy-to-use format.
The Business Student's Guide to Sustainable Management provides a true treasure chest of materials to support staff wanting to integrate sustainability into their teaching and provides support to effectively embed sustainability in the curriculum. The chapters also offer a starting point in developing teaching units for Masters and MBA students. The material is not just useful to people in business schools, but to those involved in wider scale curriculum change, and those looking to make links between different disciplines (for example, how to teach system thinking, corporate peace-making and the crowd-sourcing of sustainable solutions).
(Online Teaching Notes to accompany each chapter are available with the purchase of the book.)