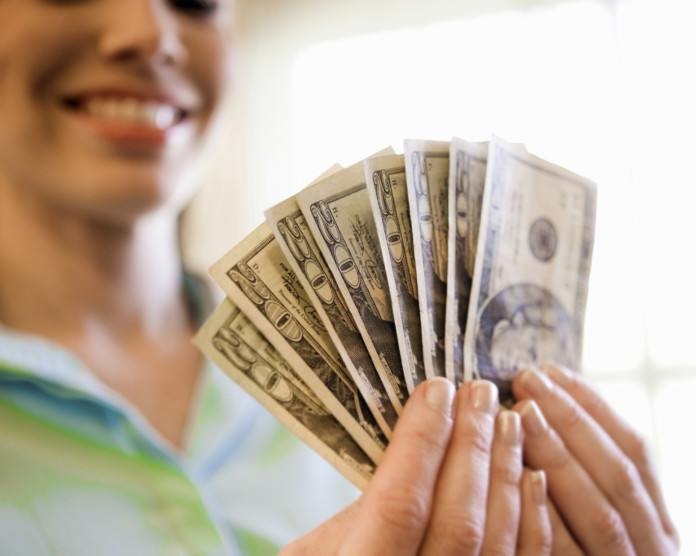 Can executive compensation and bonus be tied to achieving sustainability goals? 24% of US companies do, when can India make a beginning?
By Benedict Paramanand
Last year, Unilever CEO Paul Polman earned $722,230 bonus for meeting sustainability targets including reducing greenhouse gas emissions, water and waste as part of the company's Sustainability Living Plan.
Another publicly traded Dutch materials and life sciences company Royal DSM with $9 billion in annual revenue last year tied 50 percent of short-term executives' bonuses to sustainability goals. The company began these initiatives in 2010 for over 400 company executives. Compensation-related goals included reducing greenhouse gas emissions, using more sustainable products and services in the supply chain and reducing water usage.
As the third largest aluminum producer in the world, Alcoa has made 20 percent of executive compensation tied to safety, environmental stewardship, voluntary GHG reductions and energy efficiency.
According to a recent report published by the sustainability non-profit Ceres (ceres.org), along with Sustainalytics, 24 percent of the 613 largest publicly-traded companies have tied sustainability to executive compensation, which is an increase from 15 percent in 2012.
Unfortunately, India is a huge laggard in corporate sustainability, leave alone tying executive compensation to it. Except for a handful of business groups and the top five IT companies that have most of their business in the West, 'sustainability' is a vague concept that can wait to be understood and acted upon. Most companies are grappling with corporate social responsibility (CSR) and the mandatory two percent investment of net profit has nearly set companies' tail on fire. Some companies are seen tying a nominal incentive for achieving CSR goals.
Says Manoj K Chakravarti, Chief Operations Officer, Centre for Corporate Governance and Citizenship, IIM Bangalore: "With the implementation of the Companies Act 2013 in progress, there appears to some discipline, rigour and priority given to the importance of CSR and sustainability… Most Companies follow the Performance Management System and hence the importance of achieving the sustainability goals would be treated like any other business activity, and the executives compensated in a like manner."
It is common in India to speak of CSR and sustainability in the same breadth. And the incentive for achieving targets is to the executives of the CSR department and not the senior leadership of the company. The mindset shift from 2 percent to 100 percent mindset will take a while. Or has excessive focus on CSR is diverting senior leadership attention from larger sustainability and climate change goals?
Is it a Compliance Issue?
A majority of the sustainability initiatives mentioned in the Ceres report is related to compliance, such as safety issues, that companies are required to disclose anyways. The report states that only "3 percent (19 companies) link executive compensation to voluntary sustainability performance targets, such as greenhouse gas (GHG) emissions reductions."
"At the end of the day people are motivated by their pocketbooks," said Veena Ramani, Ceres' senior director of corporate programs. "So I think investors have come to recognize that if you want companies to take this stuff seriously, you're going to have to link it to people's compensation."
Since sustainability initiatives are future oriented and have little impact on short-term financial performance, few companies are integrating related variables into executive pay.
Royal DSM North America CEO Hugh Welsh thinks differently. He said: "We see that this is a means to create a sustainable competitive advantage," said. "Going forward, we understood that we wouldn't just be supplying products to customers, we'd actually be supplying sustainability right beside those products."
The company uses objective traditional sustainability metrics — such as measuring greenhouse gas emissions, water usage and energy consumption — along with initiatives tied more closely to product development and marketing.
Welsh said that the company's Eco+ products are products than have a lower carbon footprint that a competing product on the market, while having at least the same functionality. The company's goal is to have 80 percent of new products in its pipeline be Eco+ by 2015, as well as 50 percent in total sales.
"This [executive compensation linked to sustainability] is still an extraordinary rare phenomenon with large cap companies, and I don't see that changing much in the short term," said Bennett Freeman, former senior vice president for social research and policy of the Calvert Group, to Ceres.
"This is going to be an evolution of many years and indeed over generations. In the meantime, we need education as well as role models like Paul Polman," said Freeman. Freeman suggests this evolution will take a number of years in part because of lax regulation and enforcement.
Sustainability Risks
Companies around the world can be pushed to take sustainability seriously if regulatory bodies insist on declaring sustainability risks in greater detail. Even in the US sustainability concerns have not been made a priority by the SEC with the exception of two pieces of legislation regarding disclosing climate change as a risk and conflict minerals in the eastern Democratic Republic of Congo.
SEBI in India only requires top 100 companies to file annual sustainability reports. This law should be extended to all companies including SMEs. Since verifying all of them will be impossible, an independent body should be allowed to pick 500 companies randomly or the current CSR compliance model could also be adopted.
The authors of the Ceres report despair that the short-term horizon of the shareholders would ensure that executive compensation or spending on sustainability initiatives are less important. No wonder Paul Polman's first major decision when he took over Unilever in 2009 was to scrap quarterly guidance system.
With climate change becoming a hot topic, only customers will be able to force brands to adopt sustainability friendly strategies. But more powerful than that wil be when sustainability practices result in higher profits and provide competitive edge. This day is not too far.
To read full report log on to http://www.ceres.org/roadmap-assessment/progress-report/performance-by-expectation/governance-for-sustainability/executive-compensation-tied-to-esg-performance-1