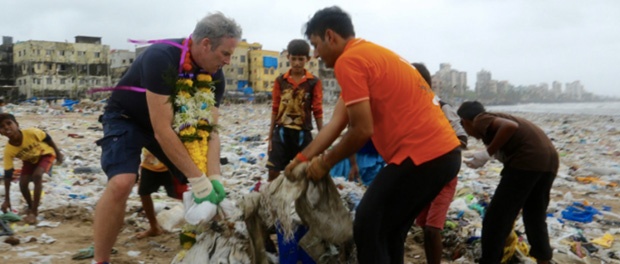 Anand Mahindra is already upbeat. He tweeted "If there is one picture that spells hope for India, this is it. This campaign involved selfless leadership, community spirit and collective effort."
Mr. Mahindra was referring to lawyer Afroz Shah who launched a clean-up drive at Versova, one of Mumbai's dirtiest beaches, a few weeks ago. Afroz has so far drawn more than 2,000 volunteers for this drive which culminated on the World Environment Day on June 5, 2017.
After the clean up, with the help of the community staying there, the volunteers planted 500 coconut trees. Instead of saplings three-year- old plants of about 12 ft high have been planted. Out of these, 100 coconut trees were donated by the United Nations Environment Programme (UNEP).
An India Times report quoted Mona Keshwani, a local resident saying "Our plan is to create a coconut lagoon, with a target of planting 3,000 to 4,000 trees over the next two years. In the first month itself, we have completed planting 500 trees. Each tree will be the responsibility of the local community staying there. They will not only take care of it, but can also eat or sell the coconuts. With the coconut lagoon, the beach could become a
tourist hotspot."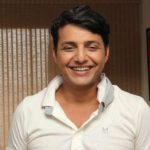 Afroz's efforts have made the local fisher folk eager to contribute to a cleaner beach environment. He said: "Fishermen have become so active that they tick off anyone who tries to litter the sea or the beach. A change has happened — of the heart as well as the mind. I wanted them to guard their ocean and I have achieved it."
He adds: "This beach takes the load of 10 million people of Mumbai, so the clean-up of Versova Beach can never end. The sea throws up plastic with every high tide. We cleaned years of garbage in 85 weeks (since October 2015) and removed 5.3 million kilos of plastic and filth. Today, the beach is sparkling clean with 70% less garbage. But one can't be complacent about it as the next high tide will bring a new pile of garbage."
How to dispose?
The big question is – what do you do with the cleaned up trash? Won't it go back to the sea since Mumbai does not yet have an extensive waste management system? Afroz's long term plan is to set up a unit to convert plastic to oil and trash into pallets that can be used somewhere else.
"The hope for India" that Mr. Mahindra was alluding to was the spirit with which volunteers are showing up all over India for clean-up projects. What the youth need are leaders like Afroz who can inspire them to contribute their time.
It's clear that cleaning water bodies is only the beginning. The municipal authorities and businesses could take the responsibility of disposing of the trash and plastic responsibly. CSR funds could come in handy here as well. Municipal authorities and systems are stretched but the good news is resources are no longer a problem to support voluntary efforts.
Healthy India is possible only with a cleaner India!