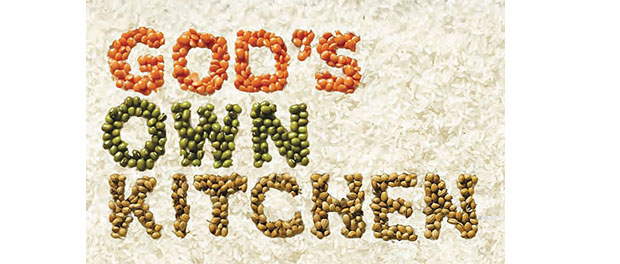 A few corporate stars associated with Akshaya Patra ensured that it got excellent press in recent years. The media has been lapping up the stories of how more than a million school kids are fed every day across the country in ultra-modern and ultra-hygienic conditions. The imagery of monks in saffron and CEOs in suits feeding the hungry school kids is difficult to ignore. The respected Harvard Business Review even did a case study of the unusual social-business model.
Yet, the full story of Akshaya Patra had to be told some day to answer typical questions such as – how did this brutally bold and wildly imaginative journey start; who were the early conspirators; how could they raise so much money, how could the monks and corporate financiers hit it off, how could monks turn into black-belt operations managers and the mother of all – how did they get the limp government machinery in many states to work in their favor.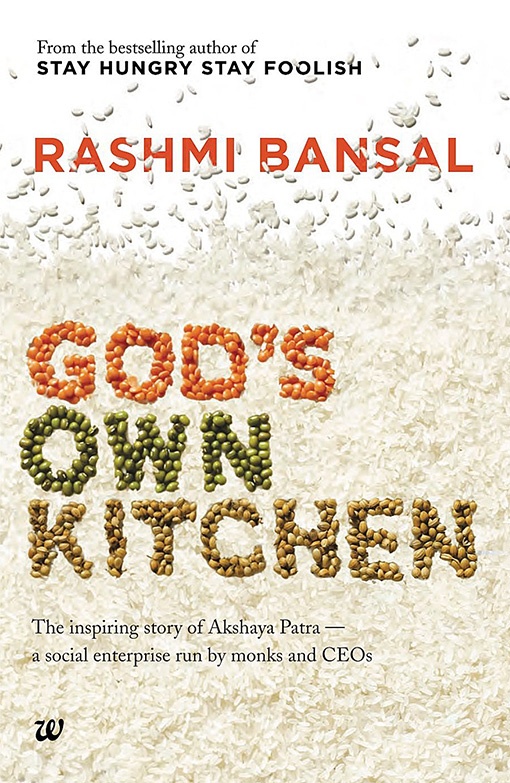 Finally, Rashmi Bansal, the prolific chronicler of Indian entrepreneurship journeys, has unraveled the mystery. She has made the HBR-type story accessible to anyone who is in awe of Akshaya Patra that started modestly in the year 2000 and today serves 1.6 million meals every day from 27 kitchens across the country. The setting up of each of the 27 kitchen is a fascinating story in itself.
The book succeeds in capturing the fine blend of social, spiritual and entrepreneurial with serendipity. It illustrates the limitless possibilities of human potential when it's driven by deep compassion and willingness to make the difference in a big way.
Even with achieving such a mammoth scale, Akshaya Patra's efforts dwarfs amidst the magnitude of hunger and malnutrition that is painfully pervasive in India today. The government machinery serves nearly 120 million mid-day meals in 1.15 million schools every day. Even if Akshaya Patra achieves its goal of feeding 5 million kids by 2020 the gap will still be very wide.
The Akshaya Patra founders and collaborators rightly believe that they can make a much bigger impact by helping the government machinery with systems and processes they are so very good at. The emerging digital economy could make it easier. More than these, India needs a robust governance mechanism in place so that the agencies are held accountable.
God's Own Kitchen has immensely valuable lessons for everyone. For businesses it's a live case study in audacious goal setting (no child should go to school hungry); deftly managing diverse teams (of monks, corporate finance executives, volunteers); leadership (young monks set up and run kitchens which they have never done before); conflict management (with several politicians and state governments), excellence (highest safety and quality ratings), innovation (redesigning kitchens); governance (transparent financial transactions) and not the least frugal mindset. Most of all, the book demonstrates a working model which India can use to solve its other pressing problems such as public health, sanitation, primary education, community resources among others using the public private partnership platform.
Akshaya Patra's journey is much more than a great inspiration. Its larger message 'Feeding a child is not charity, it is our collective duty. Let us do it well' should be a huge motivator to every Indian to end the scourge of child hunger.