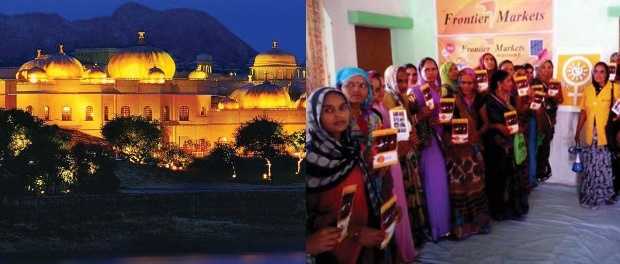 Two Indian firms find their names in the prestigious Ashden Awards shortlisted finalists this year. The awards will be given on June 9, 2016 in London.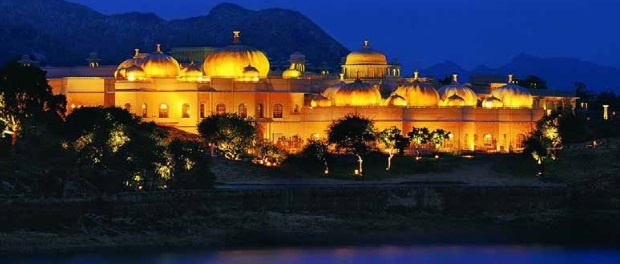 THE OBEROI UDAIVILAS
Achieve a balance between continuity with the past, without fossilizing it, and a change for the future without making it incongruous with its contextual surroundings.
Abhikram – Espousing Indian
Architectural Ethos
Meaning "initiation" in Sanskrit, Abhikram has managed to seamlessly blend sustainability and energy efficiency in buildings with beautiful design. Abhikram uses traditional materials and techniques like lime washing in new builds and has also retrofitted and preserved everything from palaces to hotels.
Established in 1979, Abhikram is architecture, interiors, conservation and planning consultancy founded by Parul Zaveri and Nimish Patel.  Their observations on the state of architectural practice then, led them to initiate and explore, design directions and processes, that make the built environment functionally, psychologically, environmentally and spiritually, more contextual and more comfortable.
In 2001, after 23 years in initiating directions, approaches and processes Abhikram made room for Panika. Panika, meaning dissemination in Sanskrit, is also a consultancy firm that concentrates on the dissemination of Abhikram's experience and knowledge. "Our 33 years of design practice is a pursuit for responsible architecture focusing on the conservation of resources and conservation of our built and cultural heritage," the firm's website states.
Parul has also pursued interests in Alternative Technologies and use of Solar Energies and Recycling at Arcosanti & at Cosanti Foundations, with architect-philosopher Paolo Soleri in Arizona, U.S.A. She is a visiting faculty at School of Interior Design, Centre for Environment Planning and Technology (CEPT) University, Ahmedabad and National Institute of Design, Ahmedabad. She is also exploring organic and bio-dynamic sustainable agricultural practices at her farm.
Nimish Patel is a core team member of the Whole School Development Plan carried out by Ministry of Human Resource Development and a Member of the Panel on Sustainability, Bureau of Indian Standards for the upcoming National Building Code. He is a Member of the INTBAU India Committee of Honour (IICoH) and also the IICoH Representative on Board of INTBAU India, on the Editorial Board of StonEdge.
SOLAR SAHELIS
Frontier Markets's strong women network helps take solar lamp to villages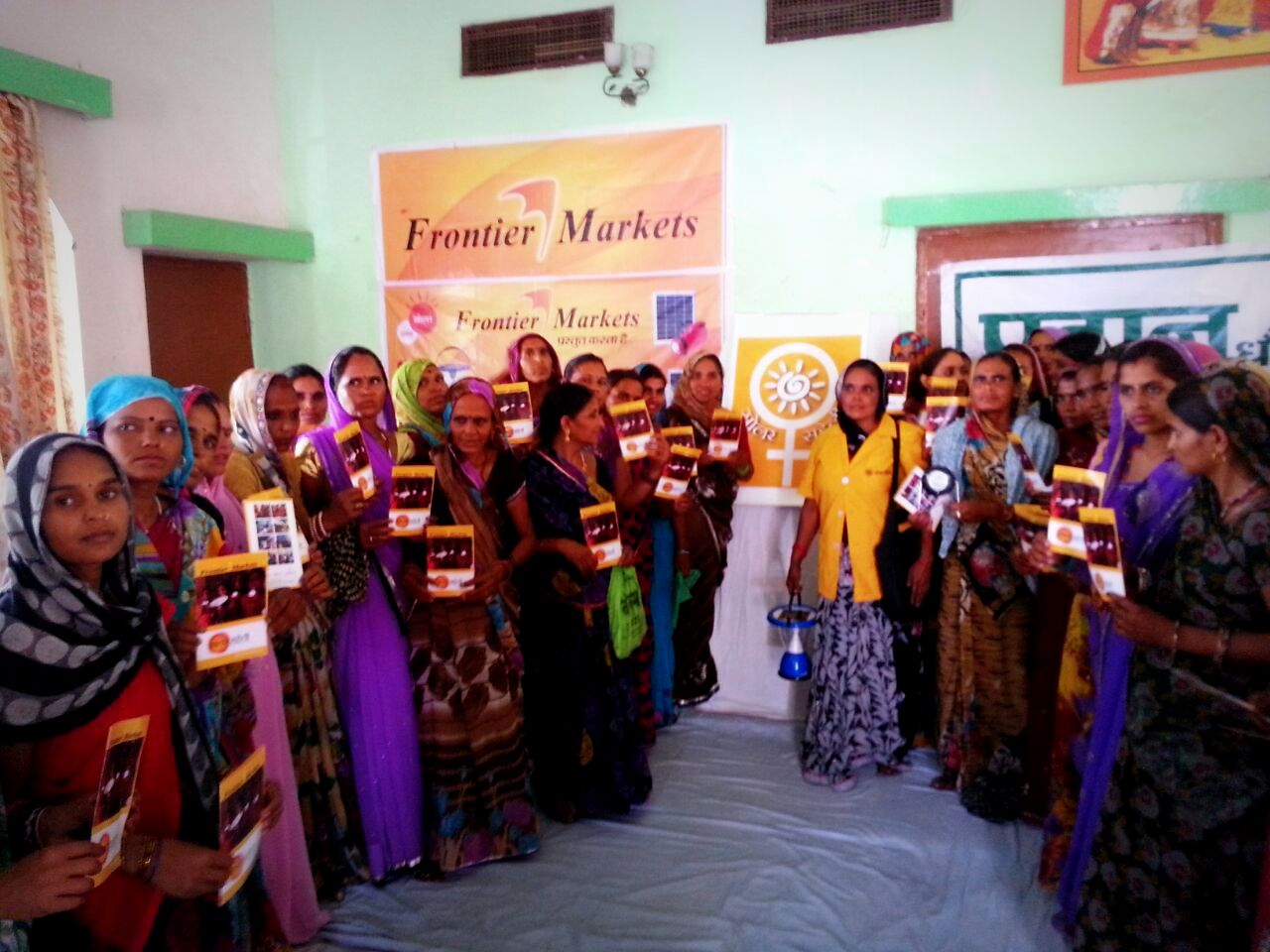 In India, villages are dispersed and the terrain is rugged with patchy roads. Despite these challenges, Frontier Markets focuses on reaching the poorest and most remote areas. The business offers a unique distribution model to provide high quality solar lamps and other solar systems to hard-to-reach villages, using a network of trained women called Solar Sahelis to be the face of their marketing and after-sales service.
To date, Frontier Markets has sold over 100,000 clean energy products in Rajasthan and Andhra Pradesh.
Frontier Markets offers a unique distribution model as part of its inclusive business commitment, partnering with local entrepreneurs who sell clean-energy products under the brand name 'Saral Jeevan.' It has set up brick-and-mortar service facilities to fix any technical issues, as well as educate customers. It periodically meets consumers to better understand their product and design needs, so that by working with technical partners it is able to provide high-quality and relevant products.
Our 18+ years of experience in rural marketing and market-based solutions have given Frontier Markets a better understanding of how to reach the relevant customers, and provide applicable products to different segments of the market. Its three years of experience with product companies helps in negotiating price points which are affordable. High-touch approach and emphasis on quick and simple servicing, customers have begun to trust clean-energy solutions as a way to improve household health, wealth and productivity.
For shortlists from other countries log on to https://www.ashden.org/awards/2016/international