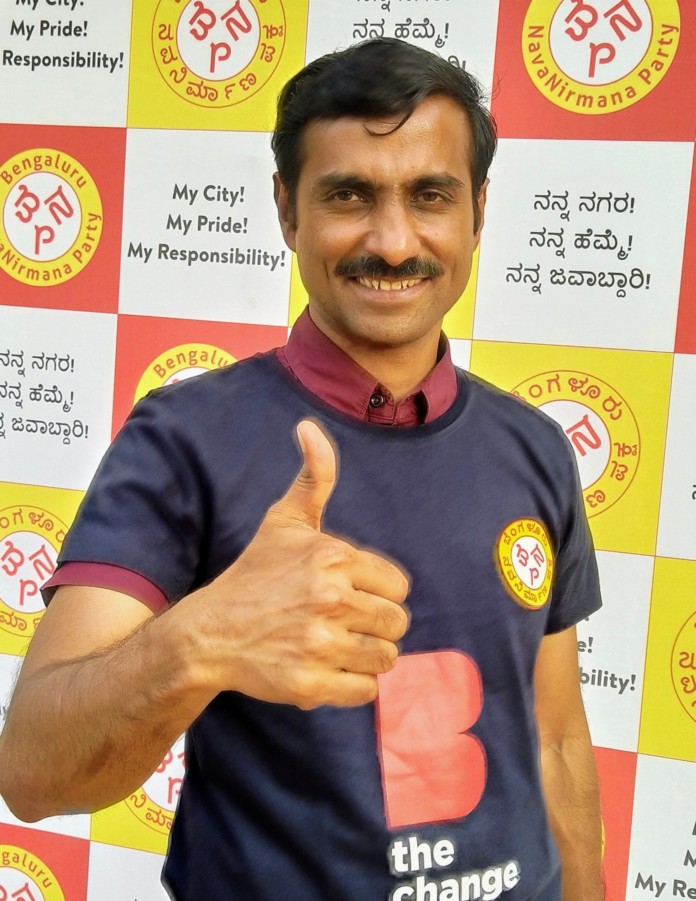 Bengaluru's citizens have been waging a losing battle for improving the dismal state of the city's civic governance and services. Several citizen groups and associations have been formed and disbanded because of their inability to break the mafia-like nexus between politicians, corporators and bureaucrats. Yet, citizens are not willing to give up.
A new group of citizen activists, who were at the forefront of addressing specific issues, have come together to form Bengaluru NavaNirmana Party (BNP) early 2020. Their first clear objective is to fight the upcoming civic polls scheduled for the end of this year.
The difference between the earlier initiatives and BNP, the party says,
Is its sharp focus on addressing and getting the civic services delivered efficiently.
Good grassroots governance for Bengaluru & BBMP to be administered on the ground
Unite the citizens of Bengaluru to address the common issues and ensure that there is no polarization of citizens.
Srikanth Narasimhan, general secretary of the party, says the party's focus is not only to demand better governance and accountability from the civic bodies but more importantly to bring about behavioral change among the citizens in how they consumer energy, water and dispose waste. The earlier parties were focusses largely on the former and did little on the latter part.
The strength of BNP is that it has a strong base among the resident welfare associations (RWAs) in apartment buildings.
The party has been formed by people who have had experience in forming and running issue specific civic organizations like the Bangalore Apartments Federation, Whitefield Rising, Citizens for Bangalore, Pothole Raja among others.
They are entrepreneurs and senior executives and also those who have experience in working with underserved sections of the populations in slums. They bring rich managerial experience as well having held senior positions in large corporations.
Leadership Team
Srikanth Narasimhan
Founder-Director of Veda, a leading investment bank in South India
Co-founded Bangalore Apartments' Federation (BAF)
N S Mukunda
Co-founded Citizens' Action Forum (CAF) and was Founding President
Prathap Bhimasena Rao
N A Srinivasa
Has been part of the leadership team of Whitefield Rising
Prabhakar Rajendran
Human Rights & Social Activist working for the rights and entitlements of Dalits for over 30 years
R. Balasubramanian
Over 40 years of corporate experience after graduating from IIMA
Over 21 years of experience in healthcare sector
Executive Director with Apollo Hospital
Sridhar Ramanujam
Communication Consultant, author, columnist, teacher, trainer, cricket enthusiast and a passionate social activist
Subbu Hegde
Retired from Bosch in 2013 as Vice President after a fulfilling corporate career
Started Kaushalya Vikas Kendra (KViK) in 2013, a not-for-profit company for Skill Development for underprivileged people of society
Priya Chetty Rajagopal (Co-opted GC Member)
Search Consultant & now civic evangelist
The big advantage of BNP is its ability to collaborate with other civic bodies in the city and present a stronger citizen face to the administration.
The Corona pandemic offers a big opportunity for demanding faster reforms.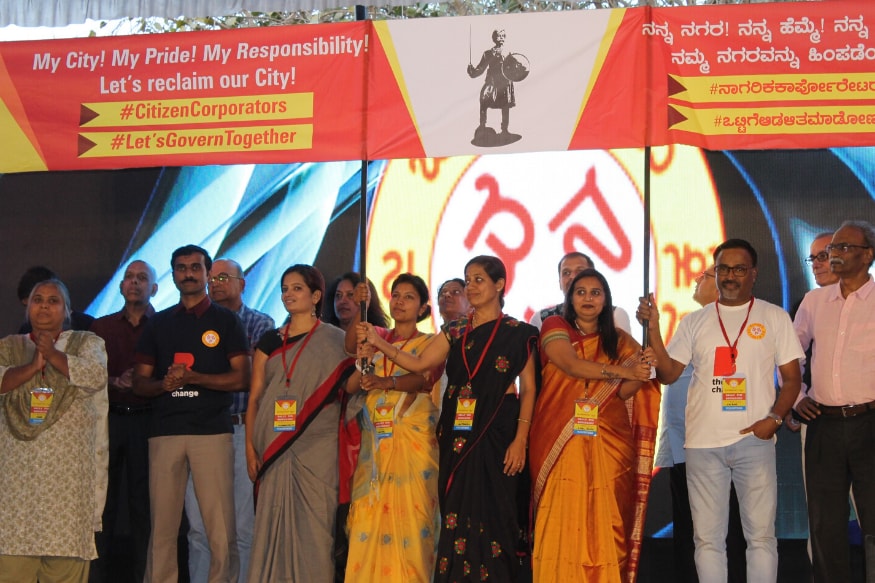 BNP offers another hope to citizens of the city. While it takes time to figure out its path, citizen activism needs to be escalated into an agitation mode if we are to see any noticeable improvement in issues like waste management and primary health services.
Speaking in a webinar titled 'Rethinking Cities – It Pays to Own Your City' organized by India Habitat Forum (INHAF), non-profit Altech and WRI India, Srikanth Narasimhan, founder secretary of BNP said, "I realized citizens have power in their hands if they do small things at their end like energy conservation, reduction in water consumption and good solid waste management practices. I optimistic about change." He said BNP will try to see how best we can get the government, civic agencies, and citizens to work together to bring about change in the city."
BNP is very active on the issue of water for the city. It is spearheading a campaign for drastic reduction of consumption through better metering and audit.
Featured Image Credit City Today News