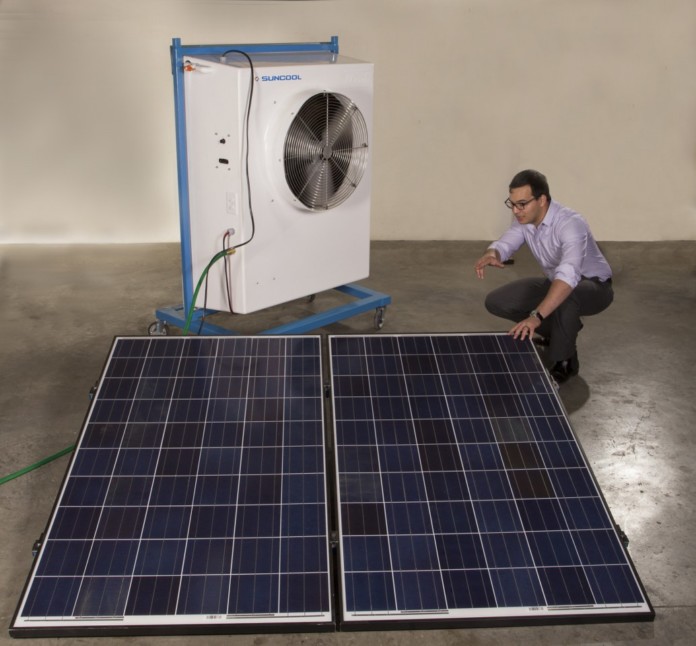 GeckoLogic has developed an air cooler called Suncool that can refresh an area of approximately 200 square meters. It works exclusively with sunlight using photovoltaic cells and water. It eliminates the need for a conventional power source.
Victor Sotelo Armengol, commercial director of the company, located in Baja California, Mexican west coast, explains that this air cooling system can operate for 12 continuous hours. It can eliminate 40 percent of the total consumption of electric energy used by companies for air conditioning. The device can decrease the air temperature by 15 degrees. It requires only water to operate.
Industrial grade
The industrial grade evaporative cooler is also powered only by solar cells. It can be described as an air cannon with a fan that comes with photovoltaic cells and can be mounted on a building.
This technology is already patented in Mexico and might even work with sea water, after a series of small adjustments. Suncool is likely to be launched this year.