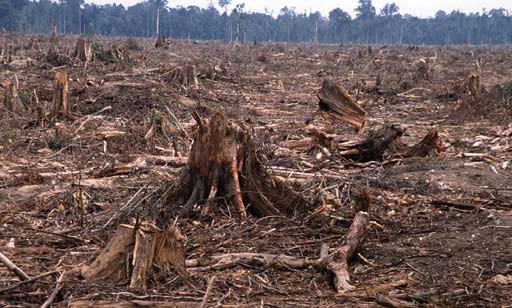 The Union government has decided to convert degraded land across the country into forest areas through private participation under public-private partnership (PPP) mode. The degraded land, which is about one-third of the total forest area, will be given to the private industries on lease for commercial forest harvesting to boost employment and revenue. Environment minister Prakash Javadekar announced this during the CII's 10 Sustainability Summit in Delhi in mid September. Under the scheme, private companies will be allowed to grow forest and harvest it regularly for their industrial use so they don't have to import wood. Industries will be mandated to grow local species on one-tenth of the land.
The minister emphasized that protection of environment and development must go hand-in-hand. But he wanted Indian industries to invest more on research and development for creating sustainable practices. He said the key to sustainability is employment.
He said climate change and sustainability have become business for western countries as they have developed new technologies for it. "Green coal technology, climate technology, sustainable development practices, each of them has been developed by somebody else. We are just importing. Unless we make and we have them, we will not progress," he said.
YC Deveshwar, past president of CII and chairman of CII-ITC Centre of Excellence for Sustainable Development Advisory Council and chairman, ITC, said that a decade back sustainability was a diffused thought but with every passing year now sustainability has become a priority. Sustainability, he said, has three dimensions, "the competitiveness dimension, the job creating and social asset forming dimension, and the environmental asset creating dimension."