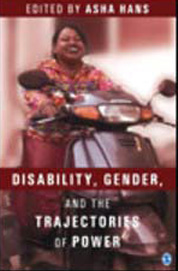 This book argues for the rights of women with disabilities, who live on the periphery of society, and seeks to eradicate the exclusion and stigma that are part of their lives.
The volume brings together the perspectives of academicians and activists in trying to understand the various social issues faced by women with disabilities and argues for a society where they are not denied of respect, equality, and justice.
It fills the gap in the existing feminist research and seeks to influence the way in which society treats women with disabilities. This book will interest scholars and researchers in the field of women's rights, disability rights, and rehabilitation.