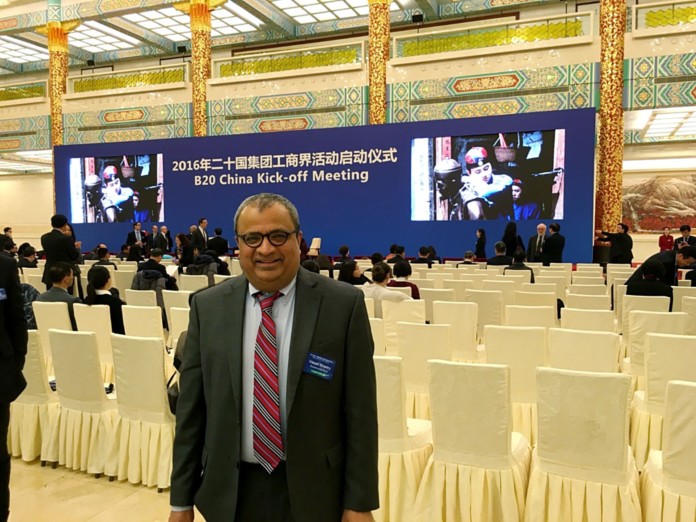 A group of 11 global banks representing over $7 trillion, including ANZ, Barclays, Bradesco, Citi, Itaú, National Australia Bank, Royal Bank of Canada, Santander, Standard Chartered, TD Bank Group and UBS have joined a UN Environment-led initiative to improve their assessment and disclosure of climate-related risks and opportunities. They have agreed to work toward implementing the final recommendations issued by the Financial Stability Board's Task Force on Climate-Related Financial Disclosures (TCFD) that were tabled end of June 2017.
The report is expected to help in improving stakeholders' understanding of climate-related risks and opportunities. It's certainly helpful for financial institutions who will be better placed to help finance the transition to a more stable and sustainable economy low-carbon economy.
"The message from financial heavyweights is clear – climate change poses a real and serious threat to our economy," said head of UN Environment, Erik Solheim. "At the same time, there are enormous business opportunities in taking climate action. Transparency on how financial institutions mitigate the risks and seize the opportunities of a two degrees pathway is
crucial to move international markets towards actively supporting a low-carbon and
climate-resilient future."
TCFD was headed by Michael Bloomberg, Chairman, Founder and President Bloomberg L.P. Sole Indian in the 25-member group was Koushik Chatterjee, Group Executive Director, Finance and Corporate, Tata Group.
After the G20, the issue now is about implementation: how can the finance industry put the framework into practice and deliver disclosure that is meaningful? Through this and other industry-led working groups UNEP FI is helping the finance sector to do just that: move from awareness to action.
Vasuki Shastry, Global Head, Public Affairs and Sustainability, Standard Chartered said: "Climate change is a problem which requires global ambition and action; the work of the Taskforce on Climate-Related Financial Disclosures is an important step in delivering this. We look forward to working collaboratively through the UN Environment Program to explore how these disclosures can be practically implemented by the banking sector."
The UN Environment Finance Initiative is a partnership between UN Environment and the global financial sector created in the wake of the 1992 Earth Summit with a mission to promote sustainable finance. Over 200 financial institutions, including banks, insurers and investors, work with UN Environment to understand today's environmental challenges, why they matter to finance, and how to actively participate in addressing them.