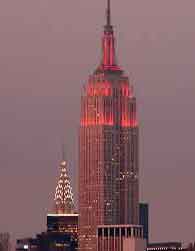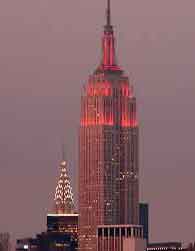 In late 2012, some energy efficiency data in New York City revealed that some old structures, such as the Chrysler Building and the Empire State Building, had higher Energy Star scores than some newer so-called "green" buildings.
The energy efficiency program at the Empire State Building has exceeded guaranteed energy savings for the second year in a row, saving $2.3 million, according to the team that developed the energy efficiency program comprised of the Empire State Building, Johnson Controls, Jones Lang LaSalle, and the Rocky Mountain Institute.
In 2009, the Empire State Building began a comprehensive retrofit at the property. In 2011, the building beat its yearone energy-efficiency guarantee by 5 percent, saving $2.4 million. In year two, the property surpassed its energy-efficiency guarantee by nearly 4 percent. As with the first year's results, all information and monitoring and verification reports can be viewed atwww.esbsustainability. com.
The core base building energy-efficiency retrofit at the Empire State Building is complete, with the balance of the projects to be finished as new tenants build out highperformance workspaces. Once all tenant spaces are upgraded, the building will save $4.4 million a year, at least a 38 percent reduction of energy use.
The retrofit has attracted new Empire State Building tenants over the past two years, including LinkedIn, Skanska, LF USA, Coty Inc, the Federal Deposit Insurance Corp, and Shutterstock. These tenants sought space that reflected their sustainability values, provided more comfort for employees, and allowed them to monitor and control their energy use.
The retrofit project focused on eight improvement measures addressing core building infrastructure, common spaces and tenant suites. Improvement measures performed by Johnson Controls and Jones Lang LaSalle included the refurbishment of all 6,514 windows, installation of insulation behind all radiators, a chiller plant retrofit, new building management systems controls, new revenue-grade meters serving the entire building, and a web-based tenant energy management system.
Source: http://www.energymanagertoday.com/empirestate-building-exceeds-energy-efficiency-savings-093027/