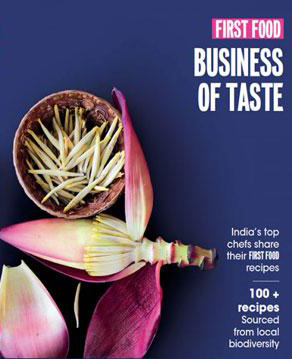 Good Food is First Food. It is not junk food. It is the food that connects nature and nutrition with livelihoods. This food is good for our health; it comes from the rich biodiversity of our regions; it provides employment to people. Most importantly, cooking and eating give us pleasure.
Communities protect local biodiversity because they see value in it. These plants provide them food and sometimes, even meet their medicinal needs.
But they will stop caring for this resource if they fail to earn from it. With this, we will lose the taste of biodiversity from our plates. To prevent this, we need to put a value to it.
Read the stories of markets that already exist and those that need to be nurtured. We bring you more than 100 recipes from the villages and towns of India where these ingredients are turned into homely meals. Try recipes by India's top chefs who work diligently to make these foods fashionable.
The book is priced at – Rs. 800/-