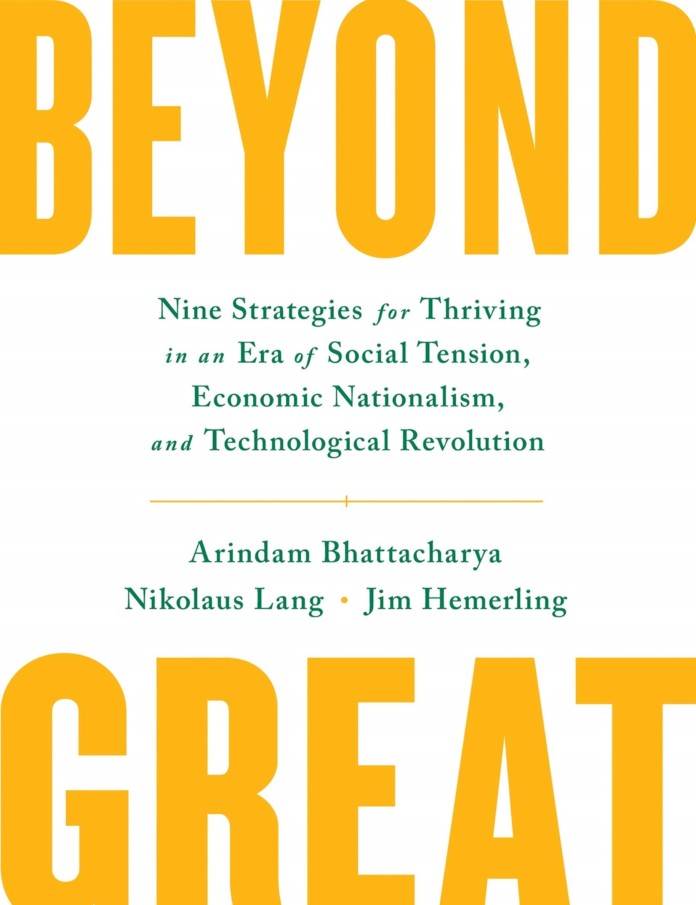 Great performance in the 21st century is all about delivering consistently strong returns to shareholders—right? Wrong. That may have been true in the 20th century, when the rules of the business game were predictable, but not today.
That world no longer exists. As BCG's new book Beyond Great shows, the world has been transformed by three powerful, disruptive forces: social tension, economic nationalism, and technological revolution. In this new era, great performance is no longer good enough. And the old playbook to build business advantage is no longer sufficient.
One thing is certain, though: We're living in a time of unprecedented volatility, and we're reeling from shock; most notably, from the COVID-19 pandemic. The breakneck pace and profound impact of all three disruptive forces shaping this new era are driving market volatility to new heights and shrinking the average lifespan of companies and their leaders.
The 21st century enterprise must do more in this volatile, bewildering time than just be great. It has to go beyond great, building sustainable business advantage benefiting all stakeholders, not just shareholders.
How? Business leaders have to adopt a radical new playbook—one that helps their companies become resilient in the face of even the most volatile situations. Deploying this new playbook won't be easy—but business leaders can discover the rules for success in Beyond Great.