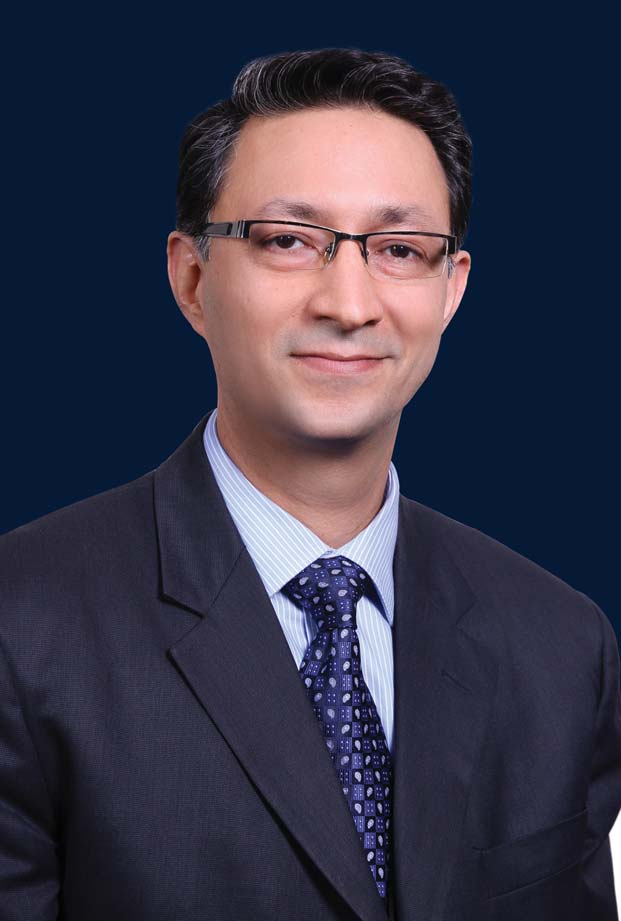 In all that we do as a fi rm, Sustainability is at the core of C&W philosophy. While from 'Corporate sustainability' perspective, the emphasis is on instilling this as a culture in the fi rm through various initiatives, from 'Client –facing sustainability' perspective, the focus is on advising our clients in their efforts to lease space in LEED rated buildings apart from supporting them in getting LEED rating for their projects, facilities and properties by advising on the process to be followed, materials to use and entire documentation process till receipt of certifi cation. With a lot of general awareness on this aspect, the emphasis on sustainability has gained completely different dimension in today's scenario.
Over the last 15 years in India, out of 100+ Million sq. ft. of projects managed till date, almost 12 Million sq. ft. has been for LEED rated projects spread across 40+ assignments across the country. Apart from this, we are managing LEED rated properties in excess of 5+ Million sq. ft. out of a total of 130 Million sq. ft. under Facility and Property management. Our endeavor is to create a culture across the organization so that sustainability is driven by everyone and not by a few individuals.
Benefits that accrue from being a green building have to outweigh the premium that clients have to pay
Clients who are looking at being in a premise on lease of 1 – 3 years do not generally give too much emphasis for going into LEED certifi cation or for being in LEED certifi ed property but those looking at longterm leases or owned premises certainly are keen to take sustainability route as they are able to realize the AdvisoryTalk Give Smart Incentives for Green Buildings pay off as well as additional benefi ts over that period of time.
What is the status of the government rules for green buildings? As of now, while the government has made it mandatory to have energy star rating for white goods but from building perspective, there is no such mandatory rating for energy and sustainability.
Significant work is being done in this fi eld by Indian Green Building Council (IGBC) and Green rating for integrated habitat assessment (GRIHA) to promote this initiative though. There has been active interest in this from the developers and occupiers for the last 5 – 7 years but it will take time for the impact to deepen. It took USGBC about 20 + years to achieve the impact it has made. Cost of going green
When it comes to the cost of going green, it generally costs about 7 – 15% higher in the initial phase but that increase gets offset over a period of 3 – 5 years, though in certain cases, the payback may be slightly longer.
Are builders taking customers for a ride?
With green wave having just begun over the last decade, everyone is going through a learning phase so it will be unfair to say that builders are taking customers for a ride. While as of now, from a buyer's perspective, it is not diffi cult for a buyer if he wishes to cross check all the papers if the project in which they are investing is registered with IGBC or USGBC. The builders have to submit several documents to relevant bodies and buyers can ask for copies of such documents.
Pertinent to mention here that sustainability is interlinked with the construction materials and buyer's mind is still in a nascent stage when it comes to accepting alternate construction materials as primary ones. As we evolve on that front, the construction cost would also start coming down and that's when the long term benefi ts will become multifold.
What smart incentives do you suggest to boost Green buildings?
Incentives will defi nitely give a boost to the industry for people to take sustainability seriously. It will give a signifi cant impetus to the construction sector. There have been various suggestions made by real estate industry forums to government bodies on the possible incentives to drive sustainability. Some which can help drive this initiative are:
Tax exemptions on the specific equipment or materials used for driving water and energy sustainability in the buildings
Lower rate on per unit usage of electricity if the building has been able to keep the energy use below a particular threshold that is normally observed
Gain share with the developers by the occupiers for the savings the occupiers would get by leasing space in LEED rated building. This will encourage developers to opt for construction that encompasses sustainability features
Discount/incentives on property tax for LEED rated buildings (some of the municipalities do it I believe but not many)
With extensive potential available in retrofitting projects, incentives on such projects can play a large role in providing necessary impetus to sustainability initiative.