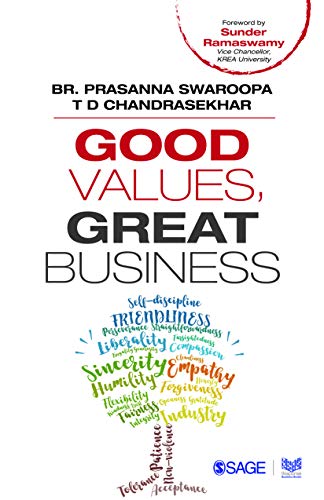 There is skepticism regarding the role of values in business. Values are at best implemented as checklists and codes of conduct and not as a fundamental way of enhancing stakeholder well-being, including employees, customers, vendors and the larger ecosystem. Organizations take note of values only when instances of ethical malpractices surface—be it financial, gender-based, intellectual property and so on.
Values bring out the best in individuals, teams and the organization by establishing a strong foundation for actions and interactions. Right from improving the effectiveness of day-to-day meetings to creating a culture of creativity and innovation, values form the substratum for every aspect and functioning of the organization.
This book establishes a strong rationale for instilling values in business organizations by demonstrating how values are the foundation for excellence, productivity, creativity, quality and for creating a stress-free work environment. By presenting experiences, challenges, inspirations and conflicts regarding values, the book will help employees at all levels strengthen their conviction regarding values at the workplace.
Addressing managers at all levels and the leadership, the book pragmatically discusses how to build and nurture a values-based culture in the organization.
The authors examine the subject of values from the point of view of each individual's personal journey, and finally delve into the crucial topic of values-based leadership, which is indispensable for a culture of values