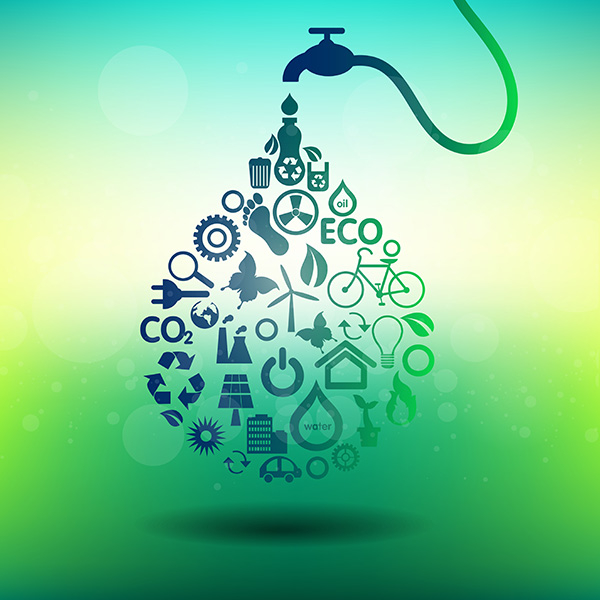 The TERI-IWA-UNDP Water Sustainability Awards (WSA) 2021-22 were given away on 22nd March, the World Water Day.
SFD Nagda unit of Grasim Industries Ltd received the Award under the 'Water for All' category and Toyota Kirloskar Motors in the Water Users in Industrial Sector category.
In her special address, on March 22, 2022 at the TERI-IWA UNDP Awards event held in New Delhi, Ms Shoko Noda, UNDP Resident Representative in India, UNDP, said it is estimated that nearly 700 million people will be displaced by water scarcity by 2030.
The TERI-IWA-UNDP Water Sustainability Awards (WSA) have been instituted to encourage the achievement of the SDG on water by reducing water footprint among stakeholders. According to Dr S K Sarkar, Senior Director, TERI, the WSA is among the rare awards where all the targets of SDGs are recognized.
The United Nations Sustainable Development Goals recognize water as the key element of sustainable development by setting a dedicated global goal for water. Goal 6 of SDGs, further specifies targets to be achieved by 2030.
The TERI-IWA-UNDP Water Sustainability Awards aim to encourage the achievement of the Sustainable Development Goal on Water by way of reducing water footprint among various stakeholders through the adoption of the 'water neutrality' approach.
The awards are spread over multiple categories and domains within the water sector, and hence recognizes the role of multiple stakeholders.
Awards in detail: At Nagda, Grasim's CSR-driven social projects are currently operational in 55 villages, of which 16 have been selected as model villages aimed at holistic development through integrated implementation of development initiatives.
Toyota Kirloskar Motor, according to the company, has reduced freshwater consumption in its Bidadi plant in Karnataka by 90 percent in the production processes. The average groundwater level at TKM has increased from 90 ft in 2014 to 45 ft in 2021, the company said.
AKAH awarded: The Aga Khan Agency for Habitat (AKAH) has won a Certificate of Recognition as runner-up for Excellence in Participatory Water Management.
In the winning project, AKAH has developed a digital platform by which villagers can better manage and conserve groundwater resources. The Web-GIS based tool, which includes a mobile application and notification advisory system, integrates real-time primary data, remote-sensed data and secondary data to map the quantity and quality of water resources. Users can input data and access analysis for specific watersheds and areas of interest. With up-to-date information on current groundwater levels and quality they can forecast scenarios for future changes to enable informed decision-making, according to an official release.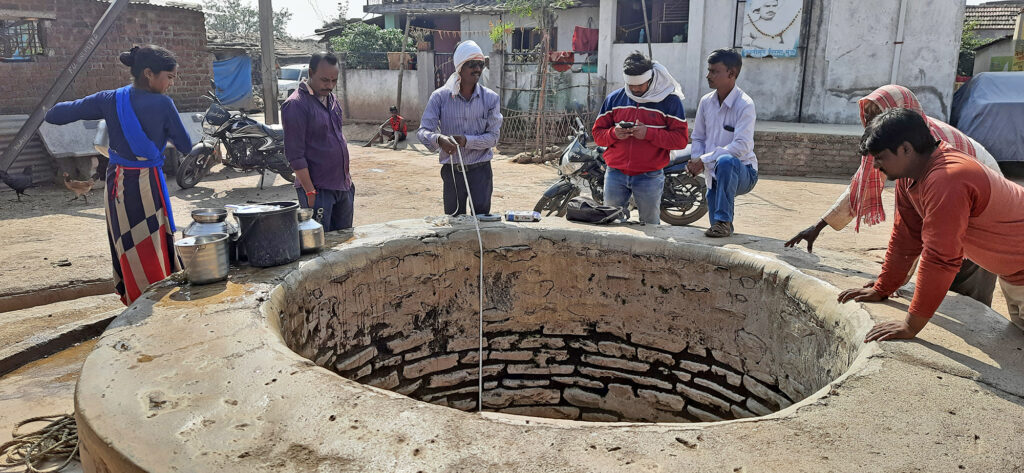 The award for 'Water Champion (Institutional)' was given to Parmarth Samaj Sevi Sansthan, a Bundelkhand-based non-governmental organisation for its work in the drought-prone region and enabling enhanced community participation through initiatives such as forming Jal Saheli groups among rural women.
Other winners in the multiple categories are: Dhosa Chandaneswar Bratyajana Samity (Category: Sanitation for All ); Bharat Petroleum Corporation Limited (Category: Wastewater Treatment & Safe Reuse);  NIIT University (WUE Water Users in Domestic Sector); Sugarcane Breeding Institute Team (WUE Water Users in Agricultural Sector ); Watershed Organisation Trust (WOTR) (Excellence in Participatory Water Management); WWF-India and Bashettihalli Kere Samrakshna Samiti (Protect and Restore Community Water Structures); Swiss Development Corporation (Promoting Water Cooperation); Maithri Aquatech Private Limited (Innovation in Water Technology).Water for All: Options for Safe, Sustainable and Resilient Future was released during the event. The call for applications for next year's WSA will be open soon.
a
Support Green Journalism
Dear Readers,
Since March 2013, SustainabilityNext (SN) has been educating and exciting thousands of entrepreneurs, executives and graduate students about the power of Sustainability in influencing our future. It's purpose is to inspire and provoke Indians to move swiftly from awareness to belief to ACTION.

As of December 2021, SN is India's most read digital magazine on the business of sustainability. It has been covering Green Business, Green Products, Social Entrepreneurship, Green Literature, Green Technology, among others. A youth section was added in 2021.

SN launched India's first Green Literature Festival (www.greenlitfest.com) in June 2021 to offer a robust platform for readers and writers to hold meaningful conversations.

For SN to grow and stay relevant it needs to transition from a grant and self-funded model to a community-funded and/or institution/corporate-funded model.
Looking forward to your timely and generous support.
Why Support SN – https://sustainabilitynext.in/support/
All supporters get two-year subscription to SN. You can Gift Subscription to your colleagues/friends/family.

For sponsorships and advertising please contact

Benedict Paramanand
Publisher & Editor
benedict99@gmail.com
a